CloudNine Voted as a Leading National eDiscovery Provider in Seven Categories in Corporate Counsel Reader Ranking Survey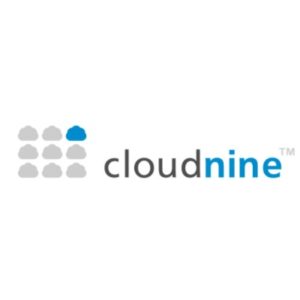 Second Annual Best of Corporate Counsel Survey Highlights In-House Community Recognition of CloudNine
Houston, Texas (PRWEB) May 2, 2017
CloudNine, the eDiscovery Company (cloudnine.com) which provides eDiscovery automation software and professional services for litigation, investigations, and audits, today announced its recognition as a leading eDiscovery provider by voters in Corporate Counsel Magazine's "Best of Corporate Counsel" annual reader ranking survey. 
Corporate Counsel's Best of 2017 Survey was published in May with the top three responses in each of more than 90 categories shared in the annual survey results. CloudNine was voted as a leading provider in the following reading ranking categories:
Best Online Review Platform (3)

Best End-to-End E-Discovery Provider (3)

Best Technology Assisted Review E-Discovery Solution (3)

Best Managed E-Discovery & Litigation Support Service Provider (2)

Best End-to-End Litigation Consulting Firm (2)

Best Data & Technology Management E-Discovery Provider (3)

Best Information Governance Solution (3)
Voting for the survey was conducted online via ballot and limited to those working within in-house corporate legal and compliance departments. In total, over 1,500 votes were cast in this extensive national survey.
"CloudNine is excited and humbled to be recognized by in-house corporate legal and compliance professionals as a national leader in the delivery of eDiscovery software and services," shared Brad Jenkins, Chief Executive Officer of CloudNine. "We highly value this vote of confidence and are committed to increasing that confidence through a continued focus on delivering discovery automation technology and professional services that simplify eDiscovery."
Try CloudNine at No Risk, Immediately
To sign up for a free trial of CloudNine, visit the CloudNine website (cloudnine.com), request your free account, and begin immediately to use the power and precision of simplified eDiscovery automation in your litigation, investigation, and audits efforts.
About CloudNine, The eDiscovery Company
Founded in 2002 and based in Houston, Texas, CloudNine is a legal intelligence technology company with deep expertise in the analysis, processing, and review of electronically stored information (ESI). Currently used by more than 50 of the top 250 Am Law firms as well as in many of the world's leading corporations, CloudNine has been recognized in reports and surveys by Gartner, 451 Research, Blue Hill Research, Corporate Counsel Magazine, the New York Journal, and Texas Lawyer. CloudNine also publishes the eDiscovery Daily Blog, a trusted source of information for the legal industry. A leader in eDiscovery automation, you can learn more about CloudNine at 713.462.3885, info[at]cloudnine.com, or at cloudnine.com.
For more information contact:
Rob Robinson, CMO, CloudNine
PR@cloudnine.com
512.934.7531