Class Action Plaintiffs Required to Provide Social Media Passwords and Cell Phones – eDiscovery Case Law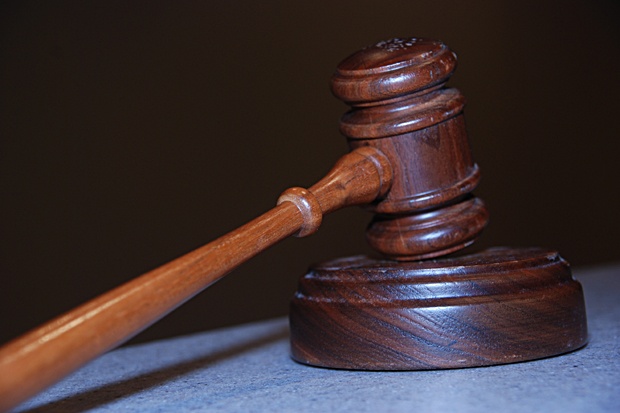 We've seen several cases where social media data was requested – with some requests granted (including this one, this one and this one) and other requests denied (including this one, this one and this one).  Here is a recent case where the request was granted.
Considering proportionality and accessibility concerns in EEOC v. Original Honeybaked Ham Co. of Georgia, 11-cv-02560-MSK-MEH, 2012 U.S. Dist. (D. Colo. Nov. 7, 2012), Colorado Magistrate Judge Michael Hegarty held that where a party had showed certain of its adversaries' social media content and text messages were relevant, the adversaries must produce usernames and passwords for their social media accounts, usernames and passwords for e-mail accounts and blogs, and cell phones used to send or receive text messages to be examined by a forensic expert as a special master in camera.
Case Background
This case began when the EEOC sued employer The Original Honeybaked Ham Company of Georgia ("HBH") on behalf of a class alleging sexual harassment and retaliation. During discovery, HBH requested "numerous categories of documents designed to examine the class members' damages—emotional and financial—as well as documents going to the credibility and bias of the class members," and the company moved the court to compel their production.
Among the documents HBH requested were "full unredacted" social media content and text messages. HBH requested such electronically stored information (ESI) because "[m]any of the class members ha[d] utilized electronic media to communicate—with one another or with their respective insider groups—information about their employment with/separation from Defendant HBH, this lawsuit, their then-contemporaneous emotional state, and other topics and content that [HBH] contend[ed] may be admissible in this action." For example, HBH had "obtained one affected former employee's Facebook pages" and found that they "contain[ed] a significant variety of relevant information, and further, that other employees posted relevant comments on this Facebook account."
Court Analysis of Document Request
Judge Hegarty noted that the variety of topics that class members discussed via electronic communications could be viewed "logically as though each class member had a file folder titled 'Everything About Me,' which they have voluntarily shared with others." Therefore, because the documents—if they were in hard copy—would be discoverable if relevant, their existence in electronic form made them likewise discoverable: "The fact that [documents] exist[ ] in cyberspace on an electronic device is a logistical and, perhaps, financial problem, but not a circumstance that removes the information from accessibility by a party opponent in litigation." Moreover, the fact that the "Everything About Me" folder was stored in this instance on Facebook made the documents perhaps more susceptible to discovery: "There is a strong argument that storing such information on Facebook and making it accessible to others presents an even stronger case for production, at least as it concerns any privacy objection. It was the claimants (or at least some of them) who, by their own volition, created relevant communications and shared them with others."
As for their relevance, Judge Hegarty ticked through the categories of documents on the Facebook page that HBH had already obtained and noted that each were potentially relevant. Accordingly, and because "other employees posted relevant comments on this Facebook account," Judge Hegarty required the production of each class member's social media content.
Also driving Judge Hegarty's decision was a concern for proportionality: "The cumulative exposure to the Defendant is most definitely well into the low-to-mid seven-figure range. This is important to note when addressing whether the potential cost of producing the discovery is commensurate with the dollar amount at issue."
Judge's Ruling
Ultimately, Judge Hegarty held that each class member should produce the following ESI and related devices: cell phones used to send or receive text messages during the relevant period, information necessary to access social media websites used during the relevant period, and information necessary to access "any e-mail account or web blog or similar/related electronically accessed internet or remote location used for communicating with others or posting communications or pictures" during the relevant period.
Protocol for Production Using a Special Master
Though the relevant information was discoverable, Judge Hegarty established a specific protocol for its production. First, the court would appoint a forensic expert to serve as a Special Master to review the produced ESI in camera. "[T]he parties [would] collaborate to create (1) a questionnaire to be given to the Claimants with the intent of identifying all such potential sources of discoverable information; and (2) instructions to be given to the Special Master defining the parameters of the information he will collect." Judge Hegarty gave the parties specific procedures to follow in the instance of a disagreement during this process. The Special Master could then begin review.
Following in camera review by the special master, Judge Hegarty stipulated that it would also "review the information in camera and require the production to Defendant of only that information which the Court determines is legally relevant under the applicable rules." The court would then provide the material to the EEOC, which would have an opportunity to conduct a privilege review. The EEOC would then produce nonprivileged information to HBH along with a privilege log. The court would return irrelevant materials to the EEOC and provide a method for the EEOC to contest any relevancy determinations.
Regarding costs of the review, Judge Hegarty ordered the cost of forensic evaluation to be split equally between the parties. Judge Hegarty noted, "The information ordered to be produced is discoverable—information which, if it exists, was created by the Claimants." However, the court reserved the option to revisit the allocation of costs and to relieve the Plaintiff/Claimants of monetary responsibility if the effort produced little or no relevant information.
So, what do you think?  Was the judge correct in requiring production of user names, passwords and cell phones for each class member?  Please share any comments you might have or if you'd like to know more about a particular topic.
Case Summary Source: Applied Discovery (free subscription required).  For eDiscovery news and best practices, check out the Applied Discovery Blog here.
Disclaimer: The views represented herein are exclusively the views of the author, and do not necessarily represent the views held by CloudNine Discovery. eDiscoveryDaily is made available by CloudNine Discovery solely for educational purposes to provide general information about general eDiscovery principles and not to provide specific legal advice applicable to any particular circumstance. eDiscoveryDaily should not be used as a substitute for competent legal advice from a lawyer you have retained and who has agreed to represent you.