Court Affirms Ruling in Battle Between eDiscovery Providers Over Hired Sales Agents: eDiscovery Case Law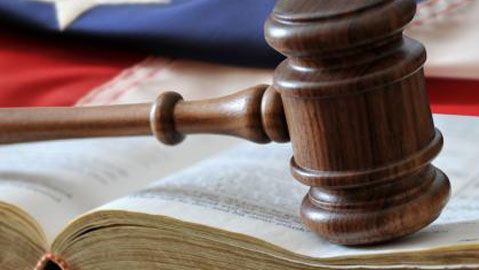 Remember the lawsuit filed by DTI against LDiscovery and four former sales agents of DTI who were hired by LDiscovery, claiming they misappropriated trade secrets, interfered with client relationships and breached their contracts?  Last year, an opinion provided by New York District Judge Jed S. Rakoff last week detailed his rejection of all arguments by DTI that led to his denial of a motion for a preliminary injunction.  Last week, the Second Circuit affirmed the ruling, determining that there is no basis to infer that LDiscovery engaged in any wrongdoing.
An article in Bloomberg Law (E-Discovery Firm Dodges Rival's Trade Secrets Suit, written by Michael Greene, hat tip to Rob Robinson's Complex Discovery blog) covered last week's ruling by the appellate court.  In its ruling, the Court stated "there appears no basis in the amended complaint from which we can plausibly infer that LDiscovery is liable for the misconduct alleged", noting that the "amended complaint did not identify a single customer who was actually brought to LDiscovery".  The court also noted "Nor does there appear any support for DTI's contention that the Individual Defendants had not fully complied with their one-year non-competition covenants."
DTI filed its lawsuit last April against four salesman (who had originally worked for Epiq prior to DTI's acquisition of Epiq) and LDiscovery, after they resigned from DTI in January.  DTI had contended that the salesman had breached their nondisclosure covenants by failing to return two thumb drives in their possession, and that they had breached their employee non-solicitation clauses by jointly searching for new employment and also by allegedly soliciting two other DTI employees, but Judge Rakoff stated that agreement was "unenforceable insofar as it purports to prohibit at-will employees, who have yet to accept an offer of new employment, from "inducing" or even "encouraging" their coworkers to leave their present employer."
As a result, Judge Rakoff dismissed the claims against LDiscovery and the appellate court affirmed the ruling last week.  The case is Doc. Techs., Inc. v. LDiscovery, LLC, 2018 BL 143523, 2d Cir., 17-2659-CV, 4/24/18.
So, what do you think?  How enforceable should non-compete agreements be?  As always, please share any comments you might have with us or let us know if you'd like to know more about a particular topic.
Sponsor: This blog is sponsored by CloudNine, which is a data and legal discovery technology company with proven expertise in simplifying and automating the discovery of data for audits, investigations, and litigation. Used by legal and business customers worldwide including more than 50 of the top 250 Am Law firms and many of the world's leading corporations, CloudNine's eDiscovery automation software and services help customers gain insight and intelligence on electronic data.
Disclaimer: The views represented herein are exclusively the views of the author, and do not necessarily represent the views held by CloudNine. eDiscovery Daily is made available by CloudNine solely for educational purposes to provide general information about general eDiscovery principles and not to provide specific legal advice applicable to any particular circumstance. eDiscovery Daily should not be used as a substitute for competent legal advice from a lawyer you have retained and who has agreed to represent you.