Interview with Robert Childress, CEO of The Master's Conference: eDiscovery Trends
As I mentioned earlier this month, The Master's Conference is kicking off its 11th year with an event in San Francisco today.  As part of our commitment to eDiscovery education, I'm delighted to be participating in the series again this year.  In preparation for today's kickoff event, I interviewed Robert Childress, CEO of The Master's Conference to understand how the event came to be and what makes it unique compared to other conferences within the eDiscovery schedule.
By the way, today's event will be held at Bently Reserve, 301 Battery St, San Francisco, CA 94111.  Registration begins at 8am, with sessions starting right after that, at 8:30am.  Click here to register for the conference.  CloudNine will be sponsoring the session Data, Discovery, and Decisions: Extending Discovery From Collection To Creation at 1:45pm.  I will be moderating a panel that includes Gordon J. Calhoun, Partner with Lewis Brisbois Bisgaard & Smith LLP, Jamie Raba, Attorney with Seyfarth Shaw LLP and Julia Romero Peter, General Counsel and Vice President of Sales with CloudNine.
Robert has continued to impact the many lives, companies and your day to day roles within the legal industry. If you are part of diversity groups, use legal research or products for processing and review, Robert has had a role. Mr. Childress is a visionary that focuses on bettering the legal community in all aspects. Robert has been recognized as one of the 25 most influential people in the legal industry. From the cover of magazines, news organizations and articles he has been a force in improving our industry. Over 25 years, he has held executive positions with some key legal corporations including Lexis-Nexis 5a Security, Thomson & Thomson, Elsevier Science, McGrawHill, Shepards, Wave Software and founder of The Masters Conference. Early in his career at LexisNexis, Robert managed product design, software sales for lexis.com. During his tenure, Robert has been awarded numerous contracts from clients such as the FBI, CIA, White House, Homeland Security, McDonald's, Google, Littler and Walmart which have bolstered many company's already elite portfolio of customers. Among his many achievements, Robert is the founder of the Masters Conference and the co-founder of a charity golf events, networking groups and associations for lawyers. Robert has been featured many times over the years within National Register Who's Who, LTN Florida IT, Chicago Lawyer Legal Technology, BNA, INC. ARMA, EDRM Quarterly, ACEDS, and LTPI.  He is now part of the board of ACEDS, advisory panel of LTPI and serves on advisory roles within in many associations.
Tell me about your career before The Master's Conference.  Why did you decide to launch the Conference?
I love this question, Doug, because I don't think I lot of people are aware of my background.  In 1992, I was graduating high school, and I found this company in Colorado Springs called Shepards McGraw-Hill that was offering to pay for 80% of my college tuition.  So, I started working on "ending pages" from 6 am in the morning until noon and then went to school.  "Ending pages" was the process of going through a physical book of cases, case by case, and putting a check mark on the left or right side of the page just to tell where the case ended.  So, when we created the CD-Roms, they knew where to stop.
After a while, I started moving up in the company, and after I had got married, they offered me a great job in Washington DC after Lexis bought Shepard's where I was the Lexis Nexis rep at age 25.  I was the youngest salesperson at Lexis (out of over 200 sales people), and I had this prime spot with the White House and FBI, among other clients.  I left Lexis in 2001 after working with Jeb Bush's office at the time as the government rep for Lexis (I dealt with all of the governor's offices in the southeast).  I noticed a CD in his office with a bill attached for $30,000, and I asked what it was for.  The secretary in the office said, "we had a guy collect data from a hard drive for us" (keep in mind, the term "eDiscovery" didn't exist back then).  Because I was (and still am) a computer nerd, I knew how much per-megabyte costs were back then.  Not per gigabyte, per megabyte – a gigabyte was a lot of data back then.  I thought "holy crap, $30,000 is a lot to pay to pull around 600 or 700 MB of information!"
So, I started working with a friend who was a forensics expert, and we would make around $100,000 for three days' worth of work.  We would collect and process hard drives and give the data to Holland and Knight law firm and others.  I decided to start a service bureau.  I went from a cushy job at Lexis with all of the perks, travel benefits, and so forth to working Sunday mornings at two in the morning preparing trial boards and exhibits and performing forensics for clients.  After four years of that, I realized that I was miserable – it was crazy money, but I never stopped working.
Having used LAW, Ipro and Discovery Cracker back then in 2005, I found an investor for a concept I had which became the company Wave Software with a software product called Trident.  Unless you had a lot of money to advertise with LegalTech and ALM, it was tough to get a product launched successfully.  So, I decided that I would create a users' group that wasn't around Wave Software, but would be separate.  In other words, I would create my conference, and I would get people to sponsor it, to pay for it.  That was called The Master's Conference.
Lexis had this triangle approach to sales: product, education, and community.  You understand the education piece because CloudNine provides a lot of education.  With Wave and Master's, I thought we need to have a membership group and realized that about 60% of the industry comprised of women, so I created Women in eDiscovery (WiE) with my wife, who recruited numerous high profile women in the industry and now it's a huge group.  Now, I had that triangle approach.  That was my big impact on the space – those three things.
I left Wave Software in 2012 and WiE became non-profit, and The Master's Conference became my primary focus.
How does your approach to The Master's Conference differ from other conferences?
Now that I own a conference, it's unusual because I have 21 years' experience in legal research, forensic collections, and software development.  What's different about Master's is that I don't run events, I enjoy events.  I enjoy the community and the dialogue.  I wish I had more money and resources to do what I enjoy.  When I engaged the other conferences during my time at Wave, it became very apparent that individuals who hosted events hadn't been in the trenches.  They've never been doing client work at 2 am on a Sunday. They've never had experiences like that.  I think that's my value.  While on the surface, Master's may look like just another conference, but I know how to plug my provider participants into different clients and how you fit within those clients.  I understand that.
I don't mean this as a "shot across the bow," but more of clarification.  There are very few conferences that don't have some agenda.  They're either owned by a magazine or by a group that doesn't focus on client relationships as I do.  They just happen to have an equitable division.  I used to sit on the board of LegalTech for about three years.  Some groups have a magazine and have had to publish for a long time and can't get away from doing events because it's so much revenue compared to their publishing piece, which has dwindled as everything has moved online.  So, they try to squeeze as much money as they can out of the events.  If you want a booth, great, that's six grand, you want the floor sponsor, that's six grand, and so forth.
There's another group, which is the "click" group.  It's the "good ole boy network."  It's the same usual suspects we saw eight years ago in one group, and you start to see factions start to happen.  We've seen it over the past couple of years where one speaker won't be on the same panel as another speaker – even though they are both brilliant people, they just don't like each other's opinions.  But, if you research it, you find that both of them have a significant stake in what their respective organizations are doing so that influences their positions.
My focus is Diversity.  One, I'm not owned by any magazine, nobody can tell me what I can or can't do.  Two, I listen to the clients and can "move on a dime" in meeting their needs.  For example, you and I are working on some stuff related to the webinars that you're doing for CloudNine, and I can have that done and just say "let's do it."  I don't have to get approval.  The third thing is when I speak about "diversity," I'm not just talking about men, women or ethnicity; I'm talking about knowledge.
I'll give you an example.  We had a prep call today for the San Francisco event, which has the theme of Minority Report. The discussion was on predictive analytics with a group that might not be part of the "click" that's really receiving the opportunity to influence the debate at some of the other conferences because they're unable to pay the money.  My idea is to take people from different groups, with different perspectives, regardless of resources they have to influence the conversation, and just try to solve the problem.
Where do you see The Master's Conference heading in the future and how do you think that will coincide with the direction of the eDiscovery market?
Let me answer the market question first.  The more that the market continues to consolidate and these companies gobble up each other (and become part of IBM, Microsoft, HP, you name it), I think the opposite happens.  As more and more organizations start to "become one," it opens up the specialty shops.  In the 90's, there was a push for stores to all look the same within an organization, so, for example, regardless of which Home Depot you went into, you could find a hammer in the same place.  What's happening with Yelp and other sites like it is that the specialty shops are emerging.  So, if you're looking for a particular type of cheese, you're looking for a cheese shop whereas, maybe ten years ago, you wanted to see if WalMart had it.  In our market, a similar thing is happening – the market is expanding, and that means we can focus on a lot of detailed offerings instead of just a one stop shop.  IBM bought PSS Atlas and had made other acquisitions and rolled it into their program.  They were the third-day keynote and LegalTech and had all these pitches, yet nowhere that I go I hear about IBM.
So, I think Master's will always have a play.  There will always be plenty of clients for us, lots of opportunities, especially when you consider that the mid-tier and small firm markets have yet to be tapped.  In those businesses, you can buy a product without having to go through so many hoops to get approval to buy it.  So, I see the market exploding.  You also see cyber getting more involved in our space, and I think we're bridging the gap between law and cyber.  We're eleven years old, and we've been a player for a long time. I believe the next step for Master's is to continue to refine, continue to develop high content, deliver great speakers and provide great experiences while still keeping it attainable and affordable for our clients to participate while being diverse.
Thanks, Robert, for your time!
So, what do you think?  Are you going to be in San Francisco on April 25?  If so, come join us!  And, as always, please share any comments you might have or if you'd like to know more about a particular topic.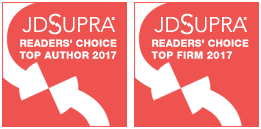 Disclaimer: The views represented herein are exclusively the views of the author, and do not necessarily represent the views held by CloudNine. eDiscovery Daily is made available by CloudNine solely for educational purposes to provide general information about general eDiscovery principles and not to provide specific legal advice applicable to any particular circumstance. eDiscovery Daily should not be used as a substitute for competent legal advice from a lawyer you have retained and who has agreed to represent you.