Special Master Declines to Order Defendant to Use TAR, Rules on Other Search Protocol Disputes: eDiscovery Case Law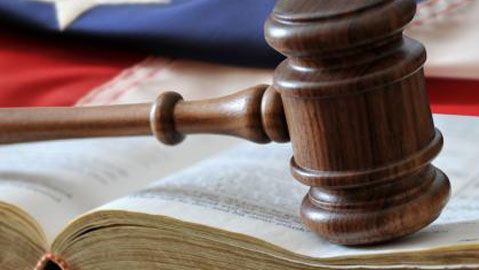 In the case In re Mercedes-Benz Emissions Litig., No. 2:16-cv-881 (KM) (ESK) (D.N.J. Jan. 9, 2020), Special Master Dennis Cavanaugh (U.S.D.J., Ret.) issued an order and opinion stating that he would not compel defendants to use technology assisted review (TAR), and instead adopted the search term protocol negotiated by the parties, with three areas of dispute resolved by his ruling.
Case Background
In this emissions test class action involving an automobile manufacturer, the plaintiffs proposed that the defendants use predictive coding/TAR, asserting that TAR yields significantly better results than either traditional human "eyes on" review of the full data set or the use of search terms.  The plaintiffs also argued that if the Court were to decline to compel the defendants to adopt TAR, the Court should enter its proposed Search Term Protocol.
The defendants argued that there is no authority for imposing TAR on an objecting party and that this case presented a number of unique issues that would make developing an appropriate and effective seed set challenging, such as language and translation issues, unique acronyms and identifiers, redacted documents, and technical documents. As a result, they contended that they should be permitted to utilize their preferred custodian-and-search term approach.
Judge's Ruling
Citing Rio Tinto Plc v. Vale S.A., Special Master Cavanaugh quoted from that case in stating: "While 'the case law has developed to the point that it is now black letter law that where the producing party wants to utilize TAR for document review, courts will permit it'…, no court has ordered a party to engage in TAR over the objection of that party. The few courts that have considered this issue have all declined to compel predictive coding."  Citing Hyles v. New York City (another case ruling by now retired New York Magistrate Judge Andrew J. Peck), Special Master Cavanaugh stated: "Despite the fact that it is widely recognized that 'TAR is cheaper, more efficient and superior to keyword searching'…, courts also recognize that responding parties are best situated to evaluate the procedures, methodologies, and technologies appropriate for producing their own electronically stored information."
As a result, Special Master Cavanaugh ruled: "While the Special Master believes TAR would likely be a more cost effective and efficient methodology for identifying responsive documents, Defendants may evaluate and decide for themselves the appropriate technology for producing their ESI. Therefore, the Special Master will not order Defendants to utilize TAR at this time. However, Defendants are cautioned that the Special Master will not look favorably on any future arguments related to burden of discovery requests, specifically cost and proportionality, when Defendants have chosen to utilize the custodian-and-search term approach despite wide acceptance that TAR is cheaper, more efficient and superior to keyword searching. Additionally, the denial of Plaintiffs' request to compel Defendants to utilize TAR is without prejudice to revisiting this issue if Plaintiffs contend that Defendants' actual production is deficient."
Special Master Cavanaugh also ruled on areas of dispute regarding the proposed Search Term Protocol, as follows:
Validation: Special Master Cavanaugh noted that

"the parties have been able to reach agreement on the terms of Defendants' validation process, [but] the parties are at an impasse regarding the level of validation of Plaintiffs' search term results"

, observing that

"Plaintiffs' proposal does not articulate how it will perform appropriate sampling and quality control measures to achieve the appropriate level of validation."

As a result, Special Master Cavanaugh, while encouraging the parties to work together to develop a reasonable procedure for the validation of Plaintiffs' search terms, ruled:

"As no articulable alternative process has been proposed by Plaintiffs, the Special Master will adopt Defendants' protocol to the extent that it will require the parties, at Defendants' request, to meet and confer concerning the application of validation procedures described in paragraph 12(a) to Plaintiffs, if the parties are unable to agree to a procedure."

Known Responsive Documents & Discrete Collections: The defendants objected to the plaintiffs' protocol to require the production of all documents and ESI "known" to be responsive as "vague, exceedingly burdensome, and provides no clear standard for the court to administer or the parties to apply". The defendants also objected to the plaintiffs' request for "folders or collections of information that are known to contain documents likely to be responsive to a discovery request" as "overly broad and flouts the requirement that discovery be proportional to the needs of the case."  Noting that

"Defendants already agreed to produce materials that are known to be responsive at the November status conference"

, Special Master Cavanaugh decided to

"modify the Search Term Protocol to require production of materials that are 'reasonably known' to be responsive."

  He also decided to require the parties to collect folders or collections of information

"to the extent it is reasonably known to the producing party"

, also requiring

"the parties to meet and confer if a party believes a discrete document folder or collection of information that is relevant to a claim or defense is too voluminous to make review of each document proportional to the needs of the case."
So, what do you think?  Should a decision not to use TAR negatively impact a party's ability to make burden of discovery arguments?  Please let us know if any comments you might have or if you'd like to know more about a particular topic.
Related to this topic, Rob Robinson's Complex Discovery site published its Predictive Coding Technologies and Protocols Spring 2020 Survey results last week, which (as always) provides results on most often used primary predictive coding platforms and technologies, as well as most-often used TAR protocols and areas where TAR is most used (among other results).  You can check it out at the link directly above.

Case opinion link courtesy of eDiscovery Assistant.
Sponsor: This blog is sponsored by CloudNine, which is a data and legal discovery technology company with proven expertise in simplifying and automating the discovery of data for audits, investigations, and litigation. Used by legal and business customers worldwide including more than 50 of the top 250 Am Law firms and many of the world's leading corporations, CloudNine's eDiscovery automation software and services help customers gain insight and intelligence on electronic data.
Disclaimer: The views represented herein are exclusively the views of the author, and do not necessarily represent the views held by CloudNine. eDiscovery Daily is made available by CloudNine solely for educational purposes to provide general information about general eDiscovery principles and not to provide specific legal advice applicable to any particular circumstance. eDiscovery Daily should not be used as a substitute for competent legal advice from a lawyer you have retained and who has agreed to represent you.