CloudNine and Compliance Enable eDiscovery Automation and Acceleration for Fortune 200 Client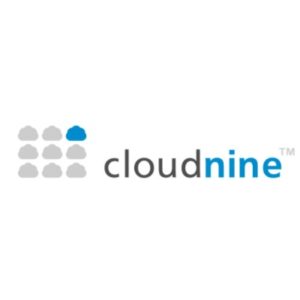 Combination of Outpost for Relativity Technology and Discovery-as-a-Service Platform Simplifies Discovery for Leading U.S. Company
Houston, Texas (PRWEB) October 10, 2017
CloudNine, the eDiscovery Company (cloudnine.com), partnering with Compliance Discovery Solutions, today highlighted the successful delivery to a leading U.S. company of a jointly developed solution that combines the speed and efficiency of self-service eDiscovery with the power and precision of the industry's leading legal review platform.
Born of the technology partnership announced between CloudNine and Compliance in early 2017, the joint solution integrates CloudNine's Outpost for Relativity technology with Compliance's Discovery-as-a-Service (DaaS) platform featuring Relativity, to provide self-service ingestion and processing of data directly into an optimized hosted Relativity environment. Delivered from the security of a private, protected cloud environment, a unique attribute amongst the different types of cloud offerings, this solution automates and accelerates the complete discovery process, saving the Fortune 200 client time and money while increasing the power and precision of the legal department's processing, analytics and review capability.
"Today's corporations are actively examining how to automate and accelerate their eDiscovery efforts while at the same time protecting their investments in technology and training," shared Marc Zamsky, COO of Compliance. "Our jointly developed solution with CloudNine was recently deployed by a Fortune 200 legal department to help automate much of their eDiscovery process with the attributes of self-service capability while continuing their use of Relativity. This solution protected the company's financial and institutional knowledge investment in eDiscovery while adding additional workflow and economic efficiencies, allowing the company to increase in effectiveness while reducing costs. This win-win proposition is one our clients are increasingly asking for, and we are excited to be able to meet their needs through our efforts with CloudNine."
"Facing the challenge of increasing volumes of data coupled with omnipresent budgetary constraints, corporations are many times caught between a rock and a hard place as they seek to increase eDiscovery capability while decreasing costs," noted Brad Jenkins, CEO of CloudNine. "Integrating our automation technology with Compliance's proven discovery platform is helping clients manage needs and budgets while still being able to take advantage of advanced technologies that can help them improve eDiscovery efficiencies.  The recent successful deployment of our jointly developed solution with Compliance within the legal department of a Fortune 200 company truly validates the need for the solution and our ability to jointly deliver such an important offering to the market."
The CloudNine and Compliance Solution
The joint CloudNine and Compliance eDiscovery technology solution consists of three key elements:
+ CloudNine's Outpost for Relativity Technology
+ Compliance's Discovery-as-a-Service Platform
+ Compliance's Hosted Relativity Environment
CloudNine's Outpost eDiscovery automation integration with Relativity provides users with a tool that accelerates the upload, ingestion, and processing of electronically stored information (ESI). This capability allows users to ingest ESI directly from their desktops immediately and automatically move it into Compliance's DaaS Managed Services Platform, streamlining workflows for corporate and law firm eDiscovery practitioners.
Compliance's integrated DaaS platform delivers a complete eDiscovery technology and infrastructure solution. The platform allows customers to gain and maintain control of their eDiscovery efforts with best-of-breed technology without the need for additional investment in software, hardware, infrastructure, or dedicated internal resources.
Compliance's Hosted Relativity Environment provides clients with the power and precision of Relativity for legal review from an optimized hosting environment.
The comprehensive solution is delivered from the security of a private, protected cloud, providing the access and economic efficiencies of a public cloud deployment with the added protection of a private data center environment. This added level of security enables clients to know exactly where the data is at all times from both a virtual and physical perspective and is an industry differentiator given the proliferation of pure public cloud eDiscovery platform deployments that are challenged by the increasing legal and regulatory requirements around data privacy and security.
Learn More
To learn more about the joint CloudNine and Compliance solution, its pricing, and how it is helping leading corporations and law firms economically and securely extend their eDiscovery effectiveness, visit CloudNine at cloudnine.com or Compliance at www.complianceds.com.
About CloudNine, The eDiscovery Company
Founded in 2002 and based in Houston, Texas, CloudNine (cloudnine.com) is a legal intelligence technology company with deep expertise in the analysis, processing, and review of electronically stored information (ESI). Currently used by more than 50 of the top 250 Am Law firms as well as in many of the world's leading corporations, CloudNine has been recognized in reports and surveys by Gartner, 451 Research, Blue Hill Research, Corporate Counsel Magazine, the New York Journal, and Texas Lawyer. CloudNine also publishes the eDiscovery Daily Blog, a trusted source of information for the legal industry. A leader in eDiscovery automation, you can learn more about CloudNine at 713.462.3885, info[at]cloudnine.com, or at cloudnine.com.
About Compliance
Compliance Discovery Solutions (www.complianceds.com) is a state-of-the-art integrated eDiscovery services and managed review provider. Through a combination of cutting-edge technology, secure SSAE 16 SOC certified data centers and a national footprint of document review space; Compliance helps AmLaw 100 and Fortune 1000 clients manage critical and complex legal matters. Compliance is a division of System One (www.systemone.com).
For more information contact:
Rob Robinson, CloudNine
PR@cloudnine.com
512.934.7531