Customer Snapshot: An Immediate International Compliance Challenge Met by CloudNine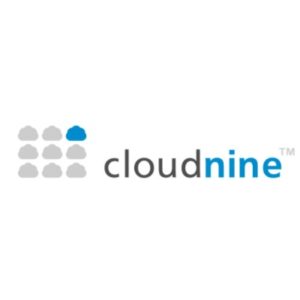 An Immediate International Compliance Challenge Met by CloudNine
CloudNine, the eDiscovery Company (cloudnine.com) providing eDiscovery automation software and services for litigation, investigations, and audits, today highlighted a recent international law firm's selection of CloudNine to provide simplified eDiscovery automation in support of its corporate compliance practice. This highlighting provides one example of how CloudNine is simplifying eDiscovery for law firms, corporations, and governmental organizations.
Customer Challenge
Our customer, a Latin America-based international law firm that advises local, regional, and international companies on country-specific corporate compliance, provides counsel and services in support of extraterritorial matters. These matters routinely range from white-collar Foreign Corruption Practices Act (FCPA) and Anti-Money Laundering (AML) investigations to civil cross-border and multi-jurisdictional litigation and arbitration. With a law firm of more than 65 attorneys and 20 tax advisors and a sporadic but intense workflow requiring advanced legal discovery technology to support time-sensitive audits, investigations, and litigation, our customer was interested in evaluating an alternative eDiscovery platform to replace their current technology. Given the nature of the support and the irregular intervals of intensive discovery, our customer not only required advanced eDiscovery technology but also needed a pricing model that allowed for periodic usage without penalizing them for episodical engagements. The hope of the firm's corporate compliance practice lead attorney was that the alternative eDiscovery technology could be utilized as an immediate replacement and serve as a permanent part of the firm's discovery resources.
Needs Snapshot
+ Proven Provider with Compliance Expertise
+ Advanced eDiscovery Technology
+ Flexible Pricing Model
+ Immediate Implementation
CloudNine Solution
Upon being notified of the customer's technology and business requirements for an advanced, cloud-based, SaaS-deployed eDiscovery platform that could support investigation and litigation needs while meeting business requirements, CloudNine's customer support team immediately began working directly with the compliance practice's lead attorney to provide a familiarization of CloudNine's eDiscovery Platform to the firm's multinational-focused multilingual associates. Key areas of interest to the customer highlighted during technology demonstrations included:
+ Ability of Any User to Immediately Upload, Process, Analyze, Review and Produce Electronically Stored Information (Speed)
+ Intuitive Interface for Comprehensive Capability (Simplicity)
+ Security of the Platform Based on its Private and Protected Cloud-Environment (Security)
+ Availability of A Full Suite of Professional Services to Support a Wide Range of Audit, Investigation, and Litigation Requirements (Services)
The CloudNine customer support team also developed a complete pricing strategy and model to support the customer's business need of economical and predictable pricing without the requirement for long-term, subscription pricing commitments.  
In a time frame of fewer than two weeks from initial conversation to an agreement to go forward, CloudNine listened to the customer's needs, developed a technology and business offering to meet the customer's needs, and informed, educated, and instructed the customer on the use of the CloudNine eDiscovery Platform.
Results
Upon successful demonstration of the eDiscovery platform and presentation of a simplified pricing model that would meet the customer's needs and provide cost savings over the customer's previous eDiscovery offering, the law firm selected CloudNine in early 2017 to replace its previous technology and provide eDiscovery support for its international corporate compliance practice.
CloudNine then coordinated and deployed access to the CloudNine eDiscovery Platform to the customer's Latin America-based associates. This seamless deployment consisted of the set-up, training, and the availability of professional services and technical support to meet the eDiscovery requirements. 
Ongoing Benefits
+ Associate Acceptance and Use of CloudNine as Primary eDiscovery Platform
+ Increased Flexibility Based on Platform Ease-of-Use
+ Decreased Costs Based on Appropriate Pricing Model
"CloudNine's sensitivity to our compliance practice's specific needs and ability to immediately deliver a comprehensive discovery offering has helped us better serve our international clientele who rely on us for timely advice and support on both white-collar and civil matters," shared the Compliance Practice Lead Attorney. "They have saved us time, decreased our costs, and increased our ability to quickly and decisively to respond to critical information requirements."
Try CloudNine at No Risk, Immediately
To sign up for a free trial of CloudNine, visit the CloudNine website (cloudnine.com), request your free account, and begin immediately to use the power and precision of simplified eDiscovery automation in your litigation, investigation, and audit efforts.
About CloudNine, The eDiscovery Company
Founded in 2002 and based in Houston, Texas, CloudNine is a legal intelligence technology company with deep expertise in the analysis, processing, and review of electronically stored information (ESI). Currently used by more than 50 of the top 250 Am Law firms as well as in many of the world's leading corporations, CloudNine has been recognized in reports and surveys by Gartner, 451 Research, Blue Hill Research, Corporate Counsel Magazine, the New York Journal, and Texas Lawyer. CloudNine also publishes the eDiscovery Daily Blog, a trusted source of information for the legal industry. A leader in eDiscovery automation, you can learn more about CloudNine at 713.462.3885, info[at]cloudnine.com, or at cloudnine.com.