2017 eDiscovery Case Law Year in Review, Part 1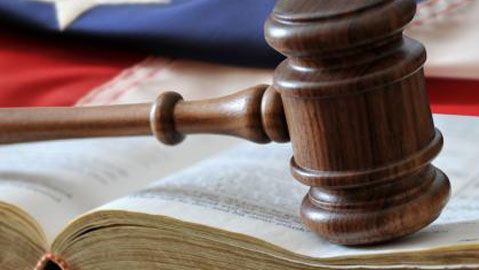 Once again, it's time for our annual review of eDiscovery case law!  This is our seventh annual review of cases that we covered on the eDiscovery Daily blog over the past year.  As always, we had a number of interesting cases related to various eDiscovery topics.  So, as we have done for the last six(!) years, let's take a look back at 2017!
Last year, eDiscoveryDaily published 78 posts related to eDiscovery case decisions and activities over the past year, covering 62 unique cases!  We've had nearly 600 lifetime case law related posts, covering over 440 unique cases since our inception back in 2010.  And, believe it or not, we still didn't cover every case that had eDiscovery impact.  Sometimes, you want to cover other topics too.
Nonetheless, as always for the cases we did cover, we grouped them into common subject themes and will review them over the next few posts (a few of them could be categorized in more than one category, so we took our best shot).  Perhaps you missed some of these?  Now is your chance to catch up!
It's also worth noting that Tom O'Connor and I will be discussing some of these cases – and what the legal profession can learn from those rulings – on Thursday's webcast Important eDiscovery Case Law Decisions of 2017 and Their Impact on 2018 at noon CT (1pm ET, 10am PT).  The webcast is CLE accredited in selected states, so come check it out!
ADMISSIBILITY, PROPORTIONALITY AND COOPERATION
Can't we all just get along?  Again this year, there were plenty of disputes the scope and content of production.  Oh, and how would you like to have $10M shaved off your bill for document review?  Here are fourteen cases related to admissibility of ESI and the proportionality for preserving and producing that ESI:
Judge Cuts Over $10M from Attorney Fees Due to Use of Temporary Attorneys for Document Review: The use of temporary associates for document review (and billing at normal staff associate rates) caused a federal judge in Manhattan to reduce the request for attorney fees by $10.3 million in a settlement of a securities case against Bank of America.
Court Defines Narrowed Scope for Requests for Social Media Data: In Scott v. United States Postal Service, Louisiana Magistrate Judge Erin Wilder-Doomes granted the defendant's Motion to Compel Discovery in part, ordering the plaintiff to provide complete responses to the defendant's interrogatory and request for production, but only after she limited the scope of both requests, determining them to be "overly broad".
Court Denies Untimely Motion to Compel Production of Text Messages: In Healthwerks, Inc. et. al. v. Stryker Spine, et. al., Wisconsin District Judge Pamela Pepper denied a motion to compel production of text messages issued by the plaintiffs and third party defendants against the defendant Stryker, agreeing with Stryker that filing the motion almost six months after discovery had closed was untimely.
Lack of Cooperation Leads to Court to Order Scope of Discovery for Defendant: In Bird v. Wells Fargo Bank, after the parties could not agree on the parameters and scope of discovery, California Magistrate Judge Erica P. Grosjean ordered the defendant to produce several categories of documents related to the plaintiff's former employment, disclose its discovery plan, search terms and custodians, produce its document retention policies regarding the destruction of employee emails and produce an initial privilege log.
Court Approves Defendant's Proposed Random Sampling Production Plan: In Duffy v. Lawrence Memorial Hospital, Kansas Magistrate Judge Teresa J. James granted the Motion to Modify Discovery Order from the defendant (and counterclaimant), where it asked the Court to enter a protective order directing it to produce a random sampling of 252 patient records, along with five spares, in order to respond to the plaintiff/relator's document requests.
Despite Parties' "Significant Animosity", Court Orders Them to Meet and Confer: In Elhannon LLC v. F.A. Bartlett Tree Expert Co., Vermont District Judge William K. Sessions, III granted in part and denied in part the plaintiff's renewed motion to compel, denied motions for sanction by each party against the other, and ordered the parties to engage in further meet-and-confer efforts to narrow their differences on the appropriate scope of discovery.
Court Limits Burden for Defendant to Search Loan Numbers, Splits Costs Between Parties: In Phoenix Light SF Ltd. v. Deutsche Bank Nat'l Trust Co., New York Magistrate Judge Debra Freeman granted the plaintiffs' motion to compel in part, ordering the defendant to search for 16,000 loan numbers proposed by the plaintiffs' and ordered the parties to split the costs for performing the searches.
Plaintiff Can Review Documents Deemed as Non-Responsive, But Has to Bear its Own Costs: In Nachurs Alpine Solutions, Corp. v. Banks, Iowa Chief Magistrate Judge C. J. Williams granted in part and denied in part the plaintiff's motion to compel ESI discovery, by ordering the defendants to produce all of the ESI documents it identified as unresponsive under an Attorneys Eyes Only label and that the plaintiff bear its own costs of reviewing the documents for the categories it believes may hold relevant documents.
Court Denies Plaintiff's Request for Defendant's Source Code Production: In Congoo, LLC v. Revcontent LLC, et al, New Jersey Magistrate Judge Tonianne J. Bongiovanni, finding that the plaintiff "has not met its burden of demonstrating that production of the source code is relevant and necessary", denied the plaintiff's Motion to Compel the inspection and production of the defendants' source code.
Defendant's Request for Social Media Data is Reasonably Calculated to Be Overbroad: In Ehrenberg v. State Farm Mut. Auto. Ins. Co., Louisiana Magistrate Judge Janis van Meerveld, rejecting the defendant's request for the plaintiff's social media data as "reasonably calculated to lead to the discovery of admissible evidence", identified a level of social media data to be produced by the plaintiff that considered "weighing relevance and proportionality".
Court Adds Some of the Custodians Requested by Plaintiffs to Discovery, But Not All: In Mann, et al. v. City of Chicago, et al, Illinois Magistrate Judge Mary M. Rowland granted in part and denied in part the plaintiffs' Motion to Compel the defendant to include certain custodians in their email search, ordering the defendant to search emails of five additional custodians (including the Mayor of Chicago), but not requiring the defendant to search emails for an additional three custodians requested by the plaintiff.  Judge Rowland also denied the plaintiffs' request for sanctions, finding that the defendant's conduct was not sanctionable.
Court Denies Motions to Compel Against Various Defendants, For Various Reasons: In Blosser v. Ashcroft, Inc., et al., Washington District Judge Benjamin H. Settle settled this dispute for now between the plaintiffs and three defendants over discovery disputes by denying the plaintiffs' motions to compel against all three defendants, two of them without prejudice.
Court Chastises Parties for Turning Case into a "Discovery Slugfest": In UnitedHealthcare of Fla., Inc. et al. v. Am. Renal Assoc., Inc. et al., Florida Magistrate Judge William Matthewman granted in part and denied in part the plaintiffs' Motion for Reconsideration or Modification of Omnibus Discovery Order, clarifying the Court's previous order regarding custodians and search terms, while denying the remainder of the plaintiff's motion.  Judge Matthewman also chastised both parties for their lack of cooperation on search terms.
No Dismissal of Claim Against Defendant Accused of Transferring Company Info to Dropbox Account: In Abbott Labs. v. Finkel, Colorado District Judge Christine M. Arguello denied the defendant-movant's motion to dismiss the plaintiff-respondent's conversion claim that the defendant disclosed the plaintiff's confidential information and trade secrets to a third party and transferred that information to his personal online cloud storage Dropbox account.
EDISCOVERY COST REIMBURSEMENT
We usually have at least a couple of rulings related to reimbursement of eDiscovery costs and legal fees, but we don't usually get a SCOTUS decision in the mix.  Here are two cases related to eDiscovery cost and legal fee reimbursement.
SCOTUS Reverses and Remands Circuit Court Award of Fees for Discovery Misconduct: In Goodyear Tire & Rubber Co. v. Haeger, the Supreme Court of the United States, in a decision delivered by Justice Kagan reversed and remanded the decision by the US Court of Appeals, Ninth Circuit, for further proceedings, stating that "because the court here granted legal fees beyond those resulting from the litigation misconduct, its award cannot stand."
Court Grants Most of Plaintiff's Cost Recovery Request, Including All eDiscovery Costs: In Ariel Inv., LLC v. Ariel Capital Advisors LLC, Illinois District Judge Matthew F. Kennelly granted the prevailing plaintiff's request to tax most requested costs in the amount of $99,378.32, including the entire amount ($85,666.51) requested for reimbursement for eDiscovery costs.
We're just getting started!  Tomorrow, we will cover cases related to discovery about discovery, technology assisted review, form of production disputes, objections to production requests and an interesting dispute between an eDiscovery provider and their former sales people.  Stay tuned!
Want to take a look at cases we covered the previous six years?  Here they are:
So, what do you think?  Did you miss any of these?  Please share any comments you might have or if you'd like to know more about a particular topic.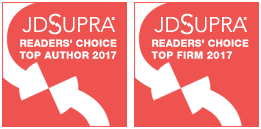 Sponsor: This blog is sponsored by CloudNine, which is a data and legal discovery technology company with proven expertise in simplifying and automating the discovery of data for audits, investigations, and litigation. Used by legal and business customers worldwide including more than 50 of the top 250 Am Law firms and many of the world's leading corporations, CloudNine's eDiscovery automation software and services help customers gain insight and intelligence on electronic data.
Disclaimer: The views represented herein are exclusively the views of the author, and do not necessarily represent the views held by CloudNine. eDiscovery Daily is made available by CloudNine solely for educational purposes to provide general information about general eDiscovery principles and not to provide specific legal advice applicable to any particular circumstance. eDiscovery Daily should not be used as a substitute for competent legal advice from a lawyer you have retained and who has agreed to represent you.