The Internet is Even Busier That it Was Last Year: eDiscovery Trends
About this time last year, I published (or re-published, if you will) a terrific infographic that illustrated what happens within the internet in a typical minute in 2016.  Since I will be part of a panel discussion at The Master's Conference in San Francisco next Tuesday and the topic will be big data and data discovery, I thought it would be good to take a fresh look at what happens in a 2017 internet minute!
This updated graphic, created by Lori Lewis, illustrates what happens within the internet in a typical minute in 2017.  There are several different categories tracked in this graphic than the one we referenced last year, so it's interesting to see what's tracked this year.  For the categories that are the same, they are all (not surprisingly) up, compared to last year – some more than others.  More data to manage within organizations and during litigations, investigations and audits than ever!  Here is the graphic again, full sized:
They say a picture says a thousand words, so consider my blog post complete for today!  :o)
So, what do you think?  How have the challenges of Big Data affected your organization?  Please share any comments you might have or if you'd like to know more about a particular topic.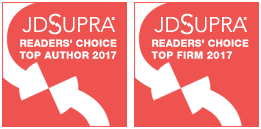 Disclaimer: The views represented herein are exclusively the views of the author, and do not necessarily represent the views held by CloudNine. eDiscovery Daily is made available by CloudNine solely for educational purposes to provide general information about general eDiscovery principles and not to provide specific legal advice applicable to any particular circumstance. eDiscovery Daily should not be used as a substitute for competent legal advice from a lawyer you have retained and who has agreed to represent you.