Your "Mashup" of eDiscovery Market Estimates Can't Possibly Be Any Earlier: eDiscovery Trends
It's become an annual tradition – the release of the eDiscovery Market Size Mashup that Rob Robinson compiles and presents on his Complex Discovery site each year.  It's also become an annual tradition for him to release it earlier and earlier each year.  So, over the holidays, Rob released his worldwide eDiscovery services and software overview for 2017 to 2022.
Since this is the sixth year we have covered the "mashup", we can now start to gauge how accurate those first predictions were.  The first "mashup" covered estimates for 2012 to 2017, so we can see how close the estimate was for 2017 way back when.  We've also covered the estimates for 2013 to 2018, 2014-2019 (in two parts), 2015 to 2020 and 2016 to 2021.
Taken from a combination of public market sizing estimations as shared in leading electronic discovery publications, posts, and discussions (sources listed on Complex Discovery), the following eDiscovery Market Size Mashup shares general market sizing estimates for the software and services area of the electronic discovery market for the years between 2017 and 2022.
Here are some highlights (based on the estimates from the compiled sources on Rob's site):
The eDiscovery Software and Services market is expected to grow an estimated 15.42% Compound Annual Growth Rate (CAGR) per year from 2017 to 2022 from $9.24 billion to $18.93 billion per year. Services will comprise approximately 69.8% of the market and software will comprise approximately 30.2% by 2022.
The eDiscovery Software market is expected to grow at an estimated 15.82% CAGR per year from $2.74 billion in 2017 to $5.71 billion in 2022. In 2018, software comprises 29.8% of the market and, by 2022, 70% of the eDiscovery software market is expected to be "off-premise" – a.k.a. cloud and other Software-as-a-Service (SaaS)/Platform-as-a-Service (PaaS)/Infrastructure-as-a-Service (IaaS) solutions.
The eDiscovery Services market is expected to grow at an estimated 15.26% CAGR per year from 2017 to 2022 from $6.5 billion to $13.22 billion per year. The breakdown of the services market by 2022 is expected to be as follows: 66% review, 19% processing and 15% collection.
If we look at the original "mashup" that we covered for 2012 to 2017, the original eDiscovery Software and Services market estimate for 2017 was $9.81 billion, the original Software portion of the estimate was $2.78 billion and the original Services portion of the estimate was $7.03 billion.  So the software estimate was almost "spot on", while the services estimate was overstated by about half a billion.  Pretty darn close.
A couple of other notable stats:
The U.S. constitutes approximately 65% of worldwide eDiscovery software and services spending in 2017, with that number decreasing to approximately 60% by 2022.
Off-Premise software spending constitutes approximately 50% of worldwide eDiscovery software spending in 2017, with that number increasing to approximately 70% by 2022.
So, what do you think?  Do any of these numbers surprise you?  Please share any comments you might have or if you'd like to know more about a particular topic.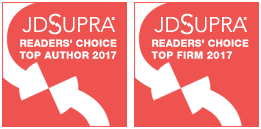 Sponsor: This blog is sponsored by CloudNine, which is a data and legal discovery technology company with proven expertise in simplifying and automating the discovery of data for audits, investigations, and litigation. Used by legal and business customers worldwide including more than 50 of the top 250 Am Law firms and many of the world's leading corporations, CloudNine's eDiscovery automation software and services help customers gain insight and intelligence on electronic data.
Disclaimer: The views represented herein are exclusively the views of the author, and do not necessarily represent the views held by CloudNine. eDiscovery Daily is made available by CloudNine solely for educational purposes to provide general information about general eDiscovery principles and not to provide specific legal advice applicable to any particular circumstance. eDiscovery Daily should not be used as a substitute for competent legal advice from a lawyer you have retained and who has agreed to represent you.