2017 eDiscovery Case Law Year in Review, Part 4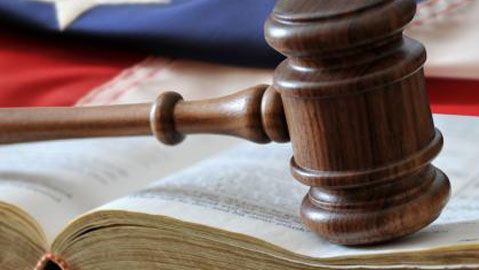 As we noted yesterday, Tuesday and Monday, eDiscovery Daily published 78 posts related to eDiscovery case decisions and activities over the past year, covering 62 unique cases!  Yesterday, we looked back at cases related to possession, custody and control, subpoena of cloud provider data, waiver of privilege and the first part of the cases relating to sanctions and spoliation.  Today, let's take a look back at the remaining sanctions and spoliation cases.
We grouped those cases into common subject themes and will review them over the next few posts.  Perhaps you missed some of these?  Now is your chance to catch up!
But first, it's also worth noting that Tom O'Connor and I will be discussing some of these cases – and what the legal profession can learn from those rulings – on TODAY'S webcast Important eDiscovery Case Law Decisions of 2017 and Their Impact on 2018 at noon CT (1pm ET, 10am PT).  The webcast is CLE accredited in selected states, so come check it out!
SPOLIATION / SANCTIONS
Here are the remaining fifteen cases related to spoliation and sanctions below:
Court Says Rule 37(e) Doesn't Apply When Recording Was Intentionally Deleted: In Hsueh v. N.Y. State Dep't of Fin. Services, New York District Judge Paul A. Crotty relied upon inherent authority to impose sanctions and determined "that an adverse inference is the appropriate remedy" for the plaintiff's deletion of a recorded conversation with an HR representative, agreeing with the defendants that "Rule 37(e) applies only to situations where 'a party failed to take reasonable steps to preserve' ESI; not to situations where, as here, a party intentionally deleted the recording."
Court Grants Summary Judgment After Plaintiff's Spoliation Motion Denied: In Taylor v. Thrifty Payless, Inc., d/b/a Rite-Aid, Oregon District Judge Marco A. Hernandez granted the defendant's motion for summary judgment after denying the plaintiff's request for spoliation sanctions against the defendant for failing to preserve store videos that were taken on the day of her slip and fall in the defendant's store.
Court Grants Motion for Terminating Sanctions Against Defendants for Intentional Spoliation: In Omnigen Research et. al. v. Wang et. al., Oregon District Judge Michael J. McShane granted the plaintiffs' Motion for Terminating Spoliation Sanctions and agreed to issue an Order of Default Judgment in favor of the plaintiffs (while dismissing the defendants' counterclaims) due to the defendants' intentional destruction of evidence on several occasions.
With Ample Evidence of Bad Faith, Court Sanctions Defendant for Failure to Produce Documents: In CrossFit, Inc. v. Nat'l Strength and Conditioning Assn., California District Judge Janis L. Sammartino granted the plaintiff's motion for several issue, evidentiary, and monetary sanctions, but denied the plaintiff's request for terminating sanctions due to the defendant's bad faith that resulted in the defendant's failure to produce documents.
Court Declines to Impose Sanctions for Failure to Preserve Web History: In Eshelman v. Puma Biotechnology, Inc., North Carolina Magistrate Judge Robert B. Jones, Jr., among other rulings, denied the plaintiff's motion for an order permitting a jury instruction in response to the defendant's failure to preserve certain internet web browser and search histories, concluding that the plaintiff "is not entitled to a sanction pursuant to Rule 37(e)(1)" and that the plaintiff "is not entitled to an adverse jury instruction as a sanction pursuant to Rule 37(e)(2)."
Defendant Not Sanctioned Despite Use of Evidence Wiping Software: In HCC Ins. Holdings, Inc. v. Flowers, Georgia District Judge William S. Duffey, Jr. denied the plaintiff's motion for adverse inference sanctions despite evidence that the defendant had used evidence wiping software twice after being ordered to produce her personal computer, stating that the plaintiff "offers only bare speculation that any of its trade secrets or other data were actually transferred" to the defendant's laptop.
Plaintiff Sanctioned for Spoliation of Evidence in His Case Against Taylor Swift: In Mueller v. Swift, Colorado District Judge William J. Martinez ruled that "Plaintiff's loss or destruction of the complete recording of the June 3, 2013 conversation [between the plaintiff and his supervisors] constitutes sanctionable spoliation of evidence", but rejected the defendants' request to make a finding of bad faith and to give the jury an adverse inference instruction, opting instead for permitting the defendants to cross-examine the plaintiff in front of the jury regarding the record of his spoliation of evidence.
Court Grants Defendant's Request for $18.5 Million in Attorney Fees and Costs: In Procaps S.A. v. Patheon Inc., Florida District Judge Jonathan Goodman, in a very lengthy ruling, granted the defendant's supplemental motion for attorney's fees and non-taxable costs in the full amount requested of $18,494.846.  We've covered this case several times over more than three years.
Court Grants Lesser Sanctions Against Defendant for Various Discovery Issues: In New Mexico Oncology v. Presbyterian Healthcare Servs., New Mexico Magistrate Judge Gregory B. Wormuth, detailing numerous defendant discovery deficiencies alleged by the plaintiff, ruled that the "harsh sanctions of default judgment or an adverse jury instruction" requested by the plaintiff "are not warranted" and instead opted to require the defendant to pay plaintiff costs related to activities resulting from defendants' over-designation of documents as privileged and recommended that the defendants be ordered to pay the plaintiff 75% of the costs associated with its Motion for Sanctions including all fees paid to expert witnesses to prepare reports and testify at the motion hearing.
Court Opts for Lesser Sanction for Failure to Preserve Electronic Vehicle Data: In Barry v. Big M Transportation, Inc., et al., Alabama Chief Magistrate Judge John E. Ott denied the plaintiffs' request for default judgment sanctions for failing to preserve a tractor-trailer involved in an automobile accident and its "Electronic Data/Electronic Control Module (ECM) Vehicle Data Recorder/Black Box" and the data associated with the ECM device.  As an alternative sanction, Judge Ott indicated the intent to tell the jury that the ECM data was not preserved and to allow the parties to present evidence and argument at trial regarding the defendant's failure to preserve the data.
Plaintiff Sanctioned for Preserving Only Scanned Copy of Journal and Destroying the Original: In Mitcham v. Americold Logistics, LLC, Colorado Magistrate Judge Nina Y. Wang granted (in part) the defendant's motion for sanctions for the plaintiff's delay in producing a copy of a journal she kept while employed by the defendant and for her failure to produce the original copy of the journal by granting leave to re-open the plaintiff's deposition for an additional two hours to examine the plaintiff about the journal and associated fees and expenses, but denied the defendant's request for fees and expenses associated with the filing of the instant Motion and denied the defendant's request for an adverse inference instruction.
Court Characterizes Plaintiff's Request for Spoliation of Images Still Available as "Frivolous": In Barcroft Media, Ltd. et al. v. Coed Media Grp., LLC, New York District Judge Jesse M. Furman denied the Plaintiffs' motion for spoliation sanctions for failing to preserve web pages containing disputed images, and motion in limine to preclude the testimony of a defense expert witness for failing to list him in the defendant's initial disclosures.
Court Denies Default Judgment Sanctions for Defendant's Production of Two Versions of Same Email: In Catrinar v. Wynnestone Communities Corp., et al., Michigan Magistrate Judge R. Steven Whalen denied the plaintiff's Motion for Discovery Sanctions (requesting a default judgment) for fabricating and producing false evidence, finding that the defendant's production of two versions of an email fail all four factors of the Harmon test applied by the court in this case to determine whether the defendant's failure was due to willfulness, bad faith, or fault and whether the plaintiff was prejudiced by the defendant's conduct, among other factors.
Houston, We Have a Problem – Court Specifies Jury Instructions to Address Spoliation Findings: In GN Netcom, Inc. v. Plantronics, Inc., Delaware District Judge Leonard P. Stark chose to determine the preliminary and final jury instructions he would give with respect to the defendant's spoliation for the "intentional and admitted deletion of emails" ruled on earlier, as well as the "Stipulated Facts" he would read to the jury at or near the start of the trial, rather than respond to the four spoliation-related questions posed by the plaintiff or defendant.
Dispute Over Scope of Preservation Obligation Leads to Partial Sanctions For Now: In E.E.O.C. v. GMRI, Inc., Florida Magistrate Judge Jonathan Goodman, in a very lengthy and detailed order, denied in part and granted in part the plaintiff's motion for sanctions for spoliation of paper applications, interview booklets, and emails.  Judge Goodman did not grant the request for most-severe type of relief sought – permissible inferences at the summary judgment and trial stages – but did rule that the plaintiff could "present evidence of the purportedly destroyed and/or missing paper applications, interview booklets and guides, and emails to the jury" and "argue to the jury that Seasons 52 acted in bad faith (as defined by Rule 37(e)(2))", which could lead to the jury inferring that the lost ESI was unfavorable to the defendant.
That's it for this year's review.  Tomorrow, we get started on cases we plan to cover this year!  Stay tuned!
Want to take a look at cases we covered the previous six years?  Here they are:
So, what do you think?  Did you miss any of these?  Please share any comments you might have or if you'd like to know more about a particular topic.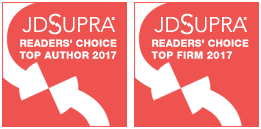 Sponsor: This blog is sponsored by CloudNine, which is a data and legal discovery technology company with proven expertise in simplifying and automating the discovery of data for audits, investigations, and litigation. Used by legal and business customers worldwide including more than 50 of the top 250 Am Law firms and many of the world's leading corporations, CloudNine's eDiscovery automation software and services help customers gain insight and intelligence on electronic data.
Disclaimer: The views represented herein are exclusively the views of the author, and do not necessarily represent the views held by CloudNine. eDiscovery Daily is made available by CloudNine solely for educational purposes to provide general information about general eDiscovery principles and not to provide specific legal advice applicable to any particular circumstance. eDiscovery Daily should not be used as a substitute for competent legal advice from a lawyer you have retained and who has agreed to represent you.