2017 eDiscovery Case Law Year in Review, Part 3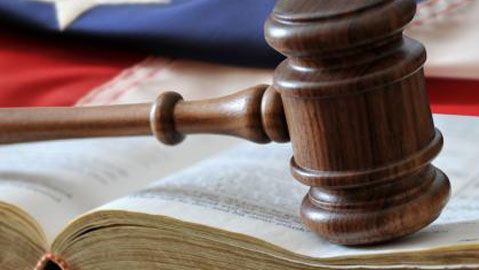 As we noted yesterday and Monday, eDiscovery Daily published 78 posts related to eDiscovery case decisions and activities over the past year, covering 62 unique cases!  Yesterday, we looked back at cases related to discovery about discovery, technology assisted review, form of production disputes, objections to production requests and an interesting dispute between an eDiscovery provider and their former sales people.  Today, let's take a look back at cases related to possession, custody and control, subpoena of cloud provider data, waiver of privilege and the first part of the cases relating to sanctions and spoliation.
We grouped those cases into common subject themes and will review them over the next few posts.  Perhaps you missed some of these?  Now is your chance to catch up!
But first, it's also worth noting that Tom O'Connor and I will be discussing some of these cases – and what the legal profession can learn from those rulings – on Thursday's webcast Important eDiscovery Case Law Decisions of 2017 and Their Impact on 2018 at noon CT (1pm ET, 10am PT).  The webcast is CLE accredited in selected states, so come check it out!
POSSESSION, CUSTODY AND CONTROL
Just because you don't physically have your hands on the data doesn't mean you're not responsible for it.  Here are three cases related to rulings regarding possession, custody and control of ESI, including one that relates to the band that made Sweet Home Alabama famous (you're welcome, Bama fans, and congrats!):
Legal Right Supersedes Physical Possession When It Comes to Control of ESI, Court Rules: In First American Bankcard, Inc. v. Smart Business Technology, Inc., et. al., Louisiana Magistrate Judge Joseph C. Wilkinson, Jr. granted the Plaintiff's Motion to Compel Discovery and for Reasonable Expenses against one of the defendants in "substantial part" with regard to interrogatories and requests for production of ESI within physical possession of the former owners of the defendant company, but denied "in limited part" with regard to the plaintiff's request to take forensic imaging of the defendant company's computer system, because "neither the relevance nor the proportionality of the forensic imaging sought by this request are readily apparent to the court".
Cloud Data is Within Defendant's Possession, Custody and Control, Court Rules: In Williams v. Angie's List, Indiana Magistrate Judge Mark J. Dinsmore found that the plaintiffs "have met their burden of demonstrating" that the defendant has a legal right to obtain background data in Salesforce and that "Plaintiffs request for production properly seeks documents within Angie's List's 'possession, custody, or control' under Rule 34(a)."  He also denied the defendant's request for cost shifting.
Court Issues Adverse Inference Sanction for Failing to Preserve Non Party's Text Messages: In Ronnie Van Zant, Inc. v. Pyle, New York District Judge Robert W. Sweet, among other rulings, issued an adverse inference sanction against one of the defendants for its failure to preserve text messages in the possession of a non-party, finding that defendant had control of the non-party's text messages, given that he was contracted by the defendant and provided documents and gave a deposition during discovery.
SUBPOENA OF CLOUD PROVIDER DATA
Is a 30+ year old law sufficient to regulate access of personal data in 2017?  You decide.  Here are three cases related to subpoena of data stored by well-known cloud providers – two of them involve the same company and privacy of internationally stored data (more on that topic to come later this year via an anticipated SCOTUS ruling):
Google Required to Hand Over Foreign Stored Emails to Justice Department: In the ruling In re Search Warrant No. 16-960-M-01 to Google, Pennsylvania Magistrate Judge Thomas J. Rueter ordered Google to comply with a search warrant to produce foreign-stored emails, disagreeing with the U.S. Court of Appeals for the 2nd Circuit's ruling in the Microsoft Ireland warrant case, where Microsoft was not ordered to provide access to emails in that ruling.  This decision and the one below it, were upheld at the District Court level with their jurisductions.
Google Again Ordered to Produce Internationally Stored Data: In the case In re: Search of Content that is Stored at Premises Controlled by Google, California Magistrate Judge Laurel Beeler, noting that the "SCA regulates disclosure of data in a service provider's possession" ordered Google to "produce all content responsive to the search warrant that is retrievable from the United States, regardless of the data's actual location".  Google eventually asked the Court in this case to impose a daily sanction of $10,000 against…Google
Citing SCA, Court Denies Motions to Compel Microsoft, Google and Yahoo to Produce Emails: In PPG Indus., Inc. v. Jiangu Tie Mao Glass Co., Ltd., Pennsylvania District Judge Mark R. Hornak denied the plaintiff's Motions to Compel third parties Microsoft, Google and Yahoo to Produce Responsive Documents Pursuant to their Subpoenas, finding that "resolution of this case begins and ends with the Stored Communications Act ('SCA'), which generally provides that 'a person or entity providing an electronic communication service to the public shall not knowingly divulge to any person or entity the contents of a communication while in electronic storage by that service.'"
WAIVER OF PRIVILEGE
Because many lawyers still don't file 502(d) orders to protect themselves against waiver of privilege, they can get exposed.  Here are three cases related to privilege issues, including one where the court granted a quick peek request by the plaintiff, citing the "court's heavy caseload and limited resources":
Putting Information on File Share Site without Protection Waives Privilege, Court Rules: In Harleysville Insurance Co. v. Holding Funeral Home, Inc., Virginia Magistrate Judge Pamela Meade Sargent ruled that the plaintiff's placement of privileged information on a file share site and distribution of the hyperlink to access that information without providing any protection for the site resulted in a failure to take reasonable steps to protect the information – as a result, the declared attorney-client privilege and work-product protections were waived.  Judge Sargent also denied the plaintiff's motion to disqualify defense counsel for accessing the information without informing plaintiff's counsel, but did order defense counsel to pay the plaintiff's fees and costs in bringing the motion.  However, upon review, the District Court ruled differently – that "the [disclosed] URL itself functions as a password" and that the plaintiff "did take reasonable precautions to prevent an inadvertent disclosure of the Claims File" and determined that privilege was not waived, after all.
Does this Ring a Bell? Court Orders Plaintiff's Quick Peek Over Defendant's Objections: In Fairholme Funds, Inc. v. United States, Judge Margaret M. Sweeney, despite the defendant's strong objection, granted the plaintiffs' motion to compel a "quick peek" production of approximately 1,500 documents withheld as privileged pursuant to the bank authorization and deliberative process privileges.
Clawback Agreement Doesn't Save Documents Inadvertently Produced Twice from Privilege Waiver: In Irth Solutions, LLC v. Windstream Communications LLC, Ohio Magistrate Judge Kimberly A. Jolson, rejecting the idea that a clawback agreement always protects against waiver of privilege for inadvertently disclosed materials, found that privilege was waived by the defendant's inadvertent but "completely reckless" production of privileged materials – not once, but twice.
SPOLIATION / SANCTIONS
As always, the topic with the largest number of case law decisions related to eDiscovery are those related to sanctions and spoliation issues (21 out of 62 total cases for 33.8% of all cases covered).  Has Rule 37(e) made an impact on the likelihood of significant sanctions?  You can form your own opinion, starting with the first six cases below (and the rest tomorrow):
Plaintiff's Intentional Deletion of Emails to Competitors Leads to Order to Produce Gmail Account: In Cohn et. al. v. Guaranteed Rate, Inc., Illinois District Judge John Robert Blakey granted in part and denied in part the defendant's motion to compel discovery, for spoliation sanctions, and to extend the discovery deadline, finding that the defendant's request for dismissal of the plaintiff's claims and entry of default judgment or issuance of an adverse inference instruction was "not commensurate with the harm implicated here", opting instead to require the plaintiff to provide full access to her Gmail account to the defendant.
With No Intent or Duty to Preserve, Court Finds No Spoliation Occurred: In Archer et. al. v. York City School District, et. al., Pennsylvania District Judge John E. Jones, III ruled that the plaintiffs had presented no evidence showing that the defendants acted with intent when they deleted the email account of the former Assistant Superintendent, nor had a duty to preserve arose prior to the deletion of the account.
Spoliation of Truck Evidence Precludes Plaintiffs' Use of That Evidence "As a Sword": In Below v. Yokohama Tire Corp., Wisconsin District Judge William M. Conley, deciding on several pre-trial motions, granted (to an extent) the defendants' motion for relief due to spoliation of evidence for failing to preserve the truck involved in a crash, stating that "defendants persuasively argue that the absence of this evidence should at minimum preclude plaintiffs from using it as a sword, even if defendants cannot use it as a shield."
Delaware Supreme Court Affirms $7 Million Sanction for Discovery Misconduct: In Shawe v. Elting, the Delaware Supreme Court found that the Court of Chancery followed the correct legal standards and made no errors of law in its sanctions award of over $7 million against the appellant, agreeing with the lower court that his behavior was "unusually deplorable".
Plaintiff's Erasure of iPhone Before Forensic Examination Leads to Recommended Dismissal of Case: In Coyne v. Los Alamos National Security, LLC et. al., New Mexico Magistrate Judge Karen B. Molzen recommended that the court grant the defendants' motion to dismiss after the plaintiff's erased and reset her iPhone the day before it was produced for forensic examination, the "culmination of her and her husband's willful failure to comply with their discovery obligations in this case."
Sanctions Granted against Defendant for Loss of ESI on Laptop and Hard Drive, Denied for iPhone: In TLS Management and Marketing Services, LLC v. Rodriguez-Toledo, et. al., Puerto Rico Magistrate Judge Bruce J. McGiverin partially granted and partially denied the plaintiff's motion for spoliation sanctions against the defendants, ordering an adverse-inference instruction for the ESI "willfully discarded or deleted" from one defendant's laptop and external hard drive. He also ordered the defendants, at their expense, to permit a forensic examination of a flash drive containing ESI from the external hard drive, but denied the request for sanctions for loss of that defendant's iPhone because the plaintiff failed to establish the time frame when the iPhone was lost.
One more day to go!  Tomorrow, we will cover the remaining cases related to sanctions and spoliation.  Stay tuned!
Want to take a look at cases we covered the previous six years?  Here they are:
So, what do you think?  Did you miss any of these?  Please share any comments you might have or if you'd like to know more about a particular topic.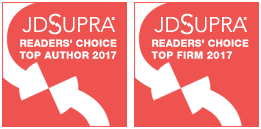 Sponsor: This blog is sponsored by CloudNine, which is a data and legal discovery technology company with proven expertise in simplifying and automating the discovery of data for audits, investigations, and litigation. Used by legal and business customers worldwide including more than 50 of the top 250 Am Law firms and many of the world's leading corporations, CloudNine's eDiscovery automation software and services help customers gain insight and intelligence on electronic data.
Disclaimer: The views represented herein are exclusively the views of the author, and do not necessarily represent the views held by CloudNine. eDiscovery Daily is made available by CloudNine solely for educational purposes to provide general information about general eDiscovery principles and not to provide specific legal advice applicable to any particular circumstance. eDiscovery Daily should not be used as a substitute for competent legal advice from a lawyer you have retained and who has agreed to represent you.