2017 eDiscovery Case Law Year in Review, Part 2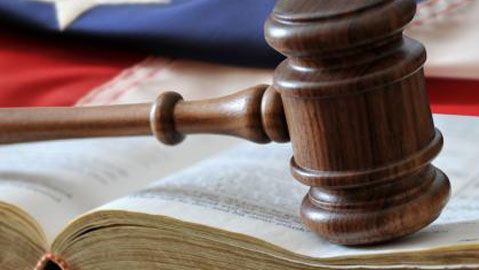 As we noted yesterday, eDiscovery Daily published 78 posts related to eDiscovery case decisions and activities over the past year, covering 62 unique cases!  Yesterday, we looked back at cases related to admissibility, proportionality and cooperation as well as a couple of cases related to eDiscovery cost and legal fee reimbursement.  Today, let's take a look back at cases related to discovery about discovery, technology assisted review, form of production disputes, objections to production requests and an interesting dispute between an eDiscovery provider and their former sales people.
We grouped those cases into common subject themes and will review them over the next few posts.  Perhaps you missed some of these?  Now is your chance to catch up!
But first, it's also worth noting that Tom O'Connor and I will be discussing some of these cases – and what the legal profession can learn from those rulings – on Thursday's webcast Important eDiscovery Case Law Decisions of 2017 and Their Impact on 2018 at noon CT (1pm ET, 10am PT).  The webcast is CLE accredited in selected states, so come check it out!
DISCOVERY ON DISCOVERY
When parties can't agree on the scope of discovery, sometimes courts have to intervene and dictate the scope of discovery to the parties.  Here are two cases where courts did just that – in one of them, this was the second time this judge specified search terms for the parties to use:
Requesting 72 Spelling Variations on Five Search Terms Spells Trouble for Plaintiffs: In Diesel Power Source et. al. v. Crazy Carl's Turbos et. al., Utah Magistrate Judge Brooke C. Wells denied the plaintiff's Motion for Sanctions for the failure of the defendant to produce ESI, finding that the plaintiff had failed to sufficiently narrow its search terms by introducing 72 spelling variations on the five terms it proposed.  Judge Wells also denied the defendants' Motion for Order to Show Cause and for Sanctions, finding that the defendants had failed to provide any "certification that the parties made reasonable efforts to reach agreement on the disputed matters."
In a Second Case, Judge Specifies Search Terms for Parties to Use: In Abbott v. Wyoming Cty. Sheriff's Office, New York Magistrate Judge Hugh B. Scott granted the plaintiff's motion to compel and defendant's cross-motion in part, ordering the defendant to perform additional production over a disputed time period, based on a list of search terms ordered by Judge Scott.
TECHNOLOGY ASSISTED REVIEW
While courts have certainly approved the use of TAR, parties still disagree how it should be done.  Here are two cases where courts did just that – in one of them, the court "rather reluctantly" made a blanket statement as to whether keyword search should precede TAR or not:
Court Determines TAR Without Keyword Search Culling First is Preferable: In FCA US, LLC v. Cummins, Inc., Michigan District Judge Avern Cohn "rather reluctantly" decided a dispute between the plaintiff and defendant on whether the universe of electronic material subject to Technology Assisted Review (TAR) review should first be culled by the use of search terms by agreeing with the plaintiff that "[a]pplying TAR to the universe of electronic material before any keyword search reduces the universe of electronic material is the preferred method."
Court Disagrees with Plaintiff's Contentions that Defendant's TAR Process is Defective: In Winfield, et al. v. City of New York, New York Magistrate Judge Katharine H. Parker, after conducting an in camera review of the defendant's TAR process and a sample set of documents, granted in part and denied in part the plaintiffs' motion, ordering the defendant to provide copies of specific documents where the parties disagreed on their responsiveness and a random sample of 300 additional documents deemed non-responsive by the defendant.  Judge Parker denied the plaintiff's request for information about the defendant's TAR process, finding no evidence of gross negligence or unreasonableness in their process.
OBJECTIONS TO PRODUCTION REQUESTS
Here's a new category – one where the use of boilerplate objections came under harsh scrutiny by the courts.  Here are four cases related to objections to production requests, including one where the party was able to effectively object to the request as burdensome by providing details to back up their claims:
Judge Peck Objects to Defendant's Form of Objections: In Fischer v. Forrest, New York Magistrate Judge Andrew J. Peck ordered the defendants "to revise their Responses to comply with the Rules", specifically Rule 34(b)(2)(B) and Rule 34(b)(2)(C), amended in December 2015 requiring objections to be stated with specificity and directing that an objection must state whether any responsive materials are being withheld on the basis of that objection.
Court Tells Litigants "NO MORE WARNINGS" When It Comes to Boilerplate Discovery Objections: In Liguria Foods, Inc. v. Griffith Laboratories, Inc., Iowa District Judge Mark W. Bennett declined to sanction the parties for issuing boilerplate objections, but strongly warned them that the use of boilerplate objections in the future would place counsel and their clients at risk for significant sanctions.
Court Denies Defendant's Motion to Overrule Plaintiff's Objections to Discovery Requests: In Wal-Mart Stores, Inc. et. al. v. Texas Alcoholic Beverages Commission, et. al., Texas Magistrate Judge Andrew W. Austin (no relation) denied the defendant's motion to overrule the plaintiff's objections to the defendant's discovery requests, due to the fact that the plaintiff stated it was withholding documents based on each of the objections.
Court Rules that Plaintiff's Request for Data from Defendant is "Extraordinarily Burdensome": In Solo v. United Parcel Services Co., Michigan Magistrate Judge R. Steven Whalen agreed that the defendant showed that the level of data requested by the plaintiff "would be extraordinarily burdensome" and ordered the parties to discuss the defendant's proposed methodology and "meet, confer, and agree on a mutually acceptable sampling methodology" if the plaintiff did not agree to the defendant's approach.
FORM OF PRODUCTION DISPUTES
Give me my metadata!  That's what some parties appeared to be saying, either initially or after the data produced to them was deemed to be questionable.  We had seven cases this year involving form of production disputes, including one where a company whistleblower won a $10.8 million judgment when metadata showed that the performance evaluation cited in his dismissal was actually created after he was terminated:
Court Orders Plaintiff to Produce Native Format Version of Email Potentially Altered: In Lifetouch National School Studios, Inc. v. Roles, Pennsylvania District Judge Kim R. Gibson granted the portion of the defendant's motion to compel associated with the request for the plaintiff to produce all copies of a potentially altered email in native format circulated within its organization or any of its agents.
Court Orders Plaintiff to Produce Emails with Original Metadata: In Singh et. al. v. Hancock Natural Resources Group, Inc. et. al., California Magistrate Judge Jennifer L. Thurston granted the defendants' motion to compel (in part), ordering the plaintiffs' to "produce all emails and other documents sought by the defendants in the format demanded with the accompanying metadata from the native computer".
Metadata Plays Key Role in $10.8 Million Whistleblower Lawsuit Verdict: Earlier this month, federal jurors awarded nearly $8 million to the former general counsel of a company who says he was fired because he blew the whistle on his company's potential violation of a foreign bribery law.  That award will increase to $10.8 million because the Dodd-Frank Act authorizes the doubling of back pay for whistleblower retaliation.
Defendant Ordered to Reproduce ESI in Native Format, As Originally Requested by Plaintiffs: In Morgan Hill Concerned Parents Assoc. v. California Dept. of Education, California Magistrate Judge Allison Claire granted the plaintiffs' motion to compel the defendant to produce emails in native format with all metadata attached, but denied the plaintiffs' motion for sanctions without prejudice to its renewal using Sacramento rates for attorneys' fees.  Judge Claire also denied the defendant's motion for a protective order regarding production of the native format data, and its motion for sanctions.
Defendant Not Required to Modify Production After Plaintiff Fails to Demonstrate Prejudice: In Excel Enterprises, LLC v. Winona PVD Coatings, LLC, Indiana Magistrate Judge Michael G. Gotsch, Sr. ruled that despite the fact that the defendant failed to demonstrate that it produced documents kept in the ordinary course of business, the plaintiff failed to demonstrate any prejudice suffered from the current state of the production and granted the defendant's motion to reconsider the court's earlier order regarding the format of the defendant's production.
After Metadata Shows Agreement Documents to Be Unreliable, Defendant's "Hans" are Tied: In Ensing v. Ensing, et. al., Vice Chancellor Slights ruled for the plaintiff in the case and concluding that the defendant "has engaged in blatant violations of court orders and bad faith litigation conduct that justify serious sanctions", ordering him to pay two-thirds of the plaintiff's counsel's fees and expenses and all of the plaintiff's computer forensic expert's fees and expenses.
Texas Supreme Court Denies Request for Mandamus Relief without Prejudice Over Native File Production: In the case In Re State Farm Lloyds, Relator, the Texas Supreme Court, in an opinion delivered by Justice Eva M. Guzman, denied the petitions for writ of mandamus without prejudice, "affording the relator an opportunity to reurge its discovery objections" (regarding the requesting party's request for a native file production) to the trial court in light of its opinion.
And, there was also this case – a dispute between an eDiscovery provider and its former sales agents which called into question the scope of non-compete agreements.
We're only halfway done!  Tomorrow, we will cover cases related to possession, custody and control, subpoena of cloud provider data, waiver of privilege and the first part of the cases relating to sanctions and spoliation (as always, there were enough of those to split up over two days).  Stay tuned!
Want to take a look at cases we covered the previous six years?  Here they are:
So, what do you think?  Did you miss any of these?  Please share any comments you might have or if you'd like to know more about a particular topic.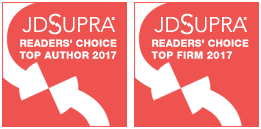 Sponsor: This blog is sponsored by CloudNine, which is a data and legal discovery technology company with proven expertise in simplifying and automating the discovery of data for audits, investigations, and litigation. Used by legal and business customers worldwide including more than 50 of the top 250 Am Law firms and many of the world's leading corporations, CloudNine's eDiscovery automation software and services help customers gain insight and intelligence on electronic data.
Disclaimer: The views represented herein are exclusively the views of the author, and do not necessarily represent the views held by CloudNine. eDiscovery Daily is made available by CloudNine solely for educational purposes to provide general information about general eDiscovery principles and not to provide specific legal advice applicable to any particular circumstance. eDiscovery Daily should not be used as a substitute for competent legal advice from a lawyer you have retained and who has agreed to represent you.