2019 eDiscovery Case Law Year in Review, Part 1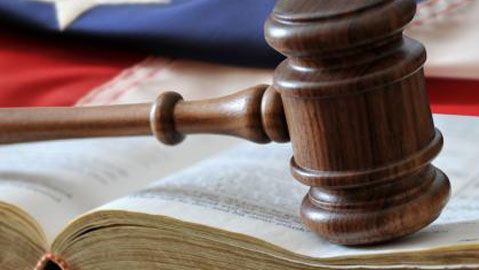 It's that time of year again!  Time for our annual review of eDiscovery case law!  This is our ninth(!) annual review of cases that we covered on the eDiscovery Daily blog over the past year.  As always, we had a number of interesting cases related to various eDiscovery topics.  So, as we have done for the last eight(!) years, let's take a look back at 2019!
Last year, eDiscovery Daily published 66 posts related to eDiscovery and data privacy case decisions and activities over the past year, covering 56 unique cases!  The same number of cases as last year and less than a lot of years (believe it or not).  We're up to 719 lifetime case law related posts, covering 558 unique cases since our inception back in 2010.  And, all case law posts are still online and available for research!  :o)
As always for the cases we did cover, we grouped them into common subject themes and will review them over the next few posts.  A few of them could be categorized in more than one category, so we took our best shot (let's face it, there were a ton of sanctions cases we covered, but chose to classify some of them in other areas).  Perhaps you missed some of these?  Now is your chance to catch up!
It's also worth noting that Tom O'Connor and I will once again be discussing some of these cases – and what the legal profession can learn from those rulings – on our webcast on Wednesday, January 29th – Important eDiscovery Case Law Decisions of 2019 and Their Impact on 2020 at noon CT (1pm ET, 10am PT).  The webcast is CLE accredited in selected states, so come check it out!
PASSWORDS AND FIFTH AMENDMENT PROTECTION
What better place to start than two of the most notable cases of this (or any other) year, dealing with forced provision of device passwords and the application of the "foregone conclusion" exception of the Fifth Amendment protection against self-incrimination. The only thing "common" about the result of these two cases is that they involved the Commonwealth of two different states.  Expect more cases to follow in this area:
In Decision That Sounds the "Death Knell" for Fifth Amendment Protection, Defendant Ordered to Provide Cell Phone Password: In Commonwealth v. Jones, the Supreme Judicial Court of Massachusetts reversed a lower court judge's denial of the Commonwealth's renewed Gelfgatt motion (where the act of entering the password would not amount to self-incrimination because the defendant's knowledge of the password was already known to the Commonwealth, and was therefore a "foregone conclusion" under the Fifth Amendment and art. 12 of the Massachusetts Declaration of Rights), and the court remanded the case to the Superior Court for entry of an order compelling the defendant to enter the password into the cell phone at issue in the case.
Pennsylvania Supreme Court Rules that Forcing Provision of Computer Password Violates the Fifth Amendment: In Commonwealth v. Davis, the Supreme Court of Pennsylvania, in a 4-3 ruling, overturned a lower-court order that required a criminal suspect to turn over a 64-character password to his computer, concluding that "compelling the disclosure of a password to a computer, that is, the act of production, is testimonial" and rejecting the Commonwealth's argument that provision of the password was a foregone conclusion, finding that "the prohibition of application of the foregone conclusion rationale to areas of compulsion of one's mental processes would be entirely consistent with" US Supreme Court decisions.
NON-PARTY DISCOVERY
It seems that one of the biggest trends of the year were cases where litigants were battling with non-parties to their cases to get the court to decide whether to order those non-parties to produce what was requested.  Here are six cases last year where courts decided on non-party discovery requests:
Court Denies Non-Party's Request to Quash Subpoena in Telecommunications Dispute: In Fair v. Commc'ns Unlimited Inc., Missouri District Judge Rodney W. Sippel denied the motion to quash discovery filed by non-party Charter Communications (Charter), finding that the plaintiff had demonstrated that she had been unable to obtain the information from the defendants, that her request was not overbroad or unduly burdensome, that the information requested would not disclose personally identifiable information (PII) and that any sensitive or confidential information could be protected with redactions or a protective order.
Florida Appeals Court Upholds Ruling that Non-Party Had No Duty to Preserve Evidence: In Shamrock-Shamrock, Inc. v. Remark, the District Court of Appeal of Florida, Fifth District affirmed the summary final judgment in favor of the Appellee, holding that Florida law does not impose a duty on nonparties to litigation to preserve evidence based solely on the foreseeability of litigation.
Court Orders Plaintiff to Share in Discovery Costs of Non-Party: In Lotus Indus., LLC v. Archer, Michigan Magistrate Judge Anthony P. Patti granted in part and denied in part without prejudice non-party City of Detroit Downtown Development Authority's (DDA) motion for protective order in connection with the Court's order granting in part and denying in part the plaintiff's motion to compel documents requested by subpoena, ordering the plaintiff to pay some of DDA's discovery costs, but not as much as DDA requested.
Court Rejects Plaintiff's Timeliness and Form Served Arguments; Grants Defendant's Motion to Compel: In Frey v. Minter, Georgia Chief U.S. District Court Judge Clay D. Land rejected the plaintiff's arguments that the defendant's discovery requests were untimely and were not properly served and granted the defendant's motion to compel against the plaintiff.  With regard to the defendant's motion to compel against a non-party law firm, Judge Clay ordered that firm to provide the defendant with an estimated cost for responding to the requests, and upon payment of those costs, to produce the documents within twenty-one days.
Court Denies Plaintiff's Request to Hold Non-Party in Contempt for Failing to Produce Native Files: In Smith v. TFI Family Services, Inc., Kansas Magistrate Judge Gwynne E. Birzer denied the Plaintiff's Motion for Order Against Defendant State of Kansas Department for Children and Families to Show Good Cause Why it Should not be Held in Contempt and Motion for Sanctions for failing to produce ESI in native format with associated metadata.  Judge Birzer found that "Plaintiff cannot point to a 'specific and definite' section of the Court's June 8, 2018 Order requiring specific types of ESI be produced or requiring records be produced in native format with associated metadata" and also that "Plaintiff has not made a particularized showing" why re-production of the PDF documents in native format with associated metadata "is relevant to the case at hand".
Court Grants Motion to Compel in Elizabeth Holmes Theranos Criminal Case: In United States v. Holmes, et al, California District Court Judge Edward J. Davila granted the defendants' motion to compel federal prosecutors to produce material responsive to six requests from the Food and Drug Administration (FDA) and the Centers for Medicare and Medicaid Services (CMS), disagreeing with the prosecution's contention that it could not be compelled to produce documents from under Rule 16 because it lacked access to them.
MOBILE AND MESSAGING
One thing is clear – we are starting to see more and more cases where discovery of mobile device data and messaging application data (including data from ephemeral messaging applications) are part of discovery disputes, especially when parties fail to preserve that data.  Here are six cases that dealt with disputes regarding mobile and messaging data (two of them involved celebrities!):
Court Declines to Order Plaintiff to Produce Cell Phone in Employment Discrimination Case: In Santana v. MKA2 Enterprises, Inc., Magistrate Judge Teresa J. James denied the defendant's Motion to Compel regarding the defendant's request for the plaintiff to produce all of his cellphones for inspection and copying.  Judge James did order the plaintiff to "produce complete copies of all responsive text messages to the extent they have not already been produced."
In Lawsuit Over Prince Music, Court Grants Monetary But Not Adverse Inference Sanctions (Yet): In Paisley Park Enter., Inc. v. Boxill, Minnesota Magistrate Judge Tony N. Leung granted in part the plaintiffs' Motion for Sanctions Due to Spoliation of Evidence, ordering the Rogue Music Alliance ("RMA") Defendants to pay reasonable expenses, including attorney's fees and costs, that Plaintiffs incurred as a result of the RMA Defendants' "misconduct", and also ordered the RMA Defendants to pay into the Court a fine of $10,000, but chose to defer consideration of adverse inference instruction sanctions to a later date, closer to trial.
No Proof of Intent to Deprive Means No Adverse Inference Sanction: In DriveTime Car Sales Company, LLC v. Pettigrew, Judge George C. Smith granted in part and denied in part the plaintiff's motion for spoliation sanctions against defendant Pauley Motor, denying the plaintiff's request for an adverse inference sanction by ruling that "DriveTime has not sufficiently demonstrated that Pauley Motor acted with the requisite intent" when Bruce Pauley failed to take reasonable steps to preserve text messages when he switched to a different phone.  Judge Smith did "order curative measures under Rule 37(e)(1)", allowing the plaintiff to "introduce evidence at trial, if it wishes, of the litigation hold letter and Pauley Motor's subsequent failure to preserve the text messages."
Court Recommends Finding of Intent to Deprive for Defendant's Lost Text Messages: In NuVasive, Inc. v. Kormanis, North Carolina Magistrate Judge L. Patrick Auld recommended that, "because the record supports but does not compel a 'finding that [Defendant Kormanis] acted with the intent to deprive [Plaintiff] of the [lost text messages'] use in the litigation, the Court submit that issue to the 'jury, [with] the [C]ourt's instruction[s] mak[ing] clear that the jury may infer from the loss of the [text messages] that [they were] unfavorable to [Defendant Kormanis] only if the jury first finds that [he] acted with the intent to deprive [Plaintiff] of the[ir] use in the litigation'".
Mobile Phone Spoliation Ends Not One, But Two Cases for Kevin Spacey: In Commonwealth v. Fowler, a criminal prosecution, and a related civil action, Little v. Fowler, that stemmed from sexual assault allegations against the actor Kevin Spacey (whose legal name is Kevin Spacey Fowler), both cases were dismissed when the alleged victim was unable to produce a cell phone key to evidence in the two cases.
Court Infers Bad Faith for Plaintiffs Use of Ephemeral Messaging App: In Herzig v. Arkansas Foundation for Medical Care, Inc., Arkansas District Judge P.K. Holmes, III indicated his belief that the use and "necessity of manually configuring [the messaging app] Signal to delete text communications" on the part of the plaintiffs was "intentional and done in bad faith".  However, Judge Holmes declined to consider appropriate sanctions, ruling that "in light of the [defendant's] motion for summary judgment, Herzig and Martin's case can and will be dismissed on the merits."
We're just getting started!  Tomorrow, we will cover cases related to cooperation, form of production, privilege and confidentiality disputes, social media related disputes and a key case regarding biometric security.  Stay tuned!
Want to take a look at cases we covered the previous eight years?  Here they are:
So, what do you think?  Did you miss any of these?  Please share any comments you might have or if you'd like to know more about a particular topic.

Sponsor: This blog is sponsored by CloudNine, which is a data and legal discovery technology company with proven expertise in simplifying and automating the discovery of data for audits, investigations, and litigation. Used by legal and business customers worldwide including more than 50 of the top 250 Am Law firms and many of the world's leading corporations, CloudNine's eDiscovery automation software and services help customers gain insight and intelligence on electronic data.
Disclaimer: The views represented herein are exclusively the views of the author, and do not necessarily represent the views held by CloudNine. eDiscovery Daily is made available by CloudNine solely for educational purposes to provide general information about general eDiscovery principles and not to provide specific legal advice applicable to any particular circumstance. eDiscovery Daily should not be used as a substitute for competent legal advice from a lawyer you have retained and who has agreed to represent you.