2018 eDiscovery Case Law Year in Review, Part 1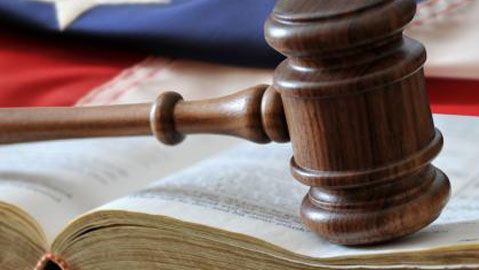 It's that time of year again!  Time for our annual review of eDiscovery case law!  This is our eighth(!) annual review of cases that we covered on the eDiscovery Daily blog over the past year.  As always, we had a number of interesting cases related to various eDiscovery topics.  So, as we have done for the last seven(!) years, let's take a look back at 2018!
Last year, eDiscoveryDaily published 65 posts related to eDiscovery case decisions and activities over the past year, covering 56 unique cases!  Believe it or not, that's a down year for us.  We've had 656 lifetime case law related posts, covering exactly 502 unique cases since our inception back in 2010.  That's a lotta law!  :o)
As always for the cases we did cover, we grouped them into common subject themes and will review them over the next few posts (a few of them could be categorized in more than one category, so we took our best shot).  Perhaps you missed some of these?  Now is your chance to catch up!
It's also worth noting that Tom O'Connor and I will be discussing some of these cases – and what the legal profession can learn from those rulings – on our webcast on Wednesday, January 23rd – Important eDiscovery Case Law Decisions of 2017 and Their Impact on 2018 at noon CT (1pm ET, 10am PT).  The webcast is CLE accredited in selected states, so come check it out!
POSSESSION, CUSTODY & CONTROL
To get the data produced, you first need to show that the producing party has possession, custody and control of that data.  Sometimes, that's easier said than done – even when you're trying to prove that Twitter has legal custody and control of its own employees' direct messages.  Here are two cases related to possession, custody and control disputes:
Court Denies Request for Production of Forensic Image: In Apex Colors, Inc. v. Chemworld Int'l Ltd., Inc., Magistrate Judge Paul R. Cherry, finding (among other things) that the defendants "have not met their burden of showing that" the plaintiff had control of the data, denied the defendants' motion to compel the plaintiff to produce supplemental documents, including a forensically imaged hard drive.
Court Declines to Compel Defendant to Produce Direct Messages Between its Employees: In Shenwick v. Twitter, Inc., California Magistrate Judge Sallie Kim ruled on several discovery disputes between the parties, including denial of a request by the plaintiffs to order the defendants to produce protected direct messages of individual custodians who are not parties.
PRIVILEGE DISPUTES
As usual, there are disputes about the privilege status of documents and whether inadvertently disclosed materials can be subject to clawback.  Here are two cases related to privilege disputes:
Court Denies Plaintiff Request for "Quick Peek" to Privilege Log, Proposing Special Master Review Instead: In Winfield v. City of New York, New York Magistrate Judge Katherine H. Parker, ruling on a debate of what constitutes privileged ESI, denied the plaintiff's request for a "quick peek" at 3,300 documents listed on the defendant's privilege log, opting to propose instead for a special master to conduct a privilege review of those documents.
Court Rules "No Harm, No Foul" in Allowing Clawback After Protective Order Deadline: In the case In re Abilify (Aripiprazole) Prod. Liab. Litig., Florida Magistrate Judge Gary R. Jones denied the plaintiff's Disclosure Motion regarding two documents that defendant Bristol-Myers Squibb (BMS) claimed were privileged and inadvertently disclosed, stating that "[a]lthough BMS might not have followed the precise terms of the Protective Order", "the one-day delay in sending the privilege log can charitably be described as a situation where the expression 'no harm, no foul' applies."
FORM OF PRODUCTION
As more lawyers learn about the benefits of producing native files with metadata while others stick to more traditional image-based production formats, disputes are bound to rise.  Even some judges have opinions on the subject.   Here are ten cases related to form of production disputes:
Court Orders Plaintiff to Reproduce ESI and Produce Search Term List As Agreed: In Youngevity Int'l Corp., et al. v. Smith, et al., California Magistrate Judge Jill L. Burkhardt, granted the defendants' motion to compel proper productions against the plaintiffs and ordered the plaintiffs to either provide its search hit list to the plaintiffs, meet and confer on the results and screen the results for responsiveness and privilege OR produce 700,000 additional responsive documents and pay for the defendants to conduct Technology Assisted Review (TAR) on the results.  Judge Burkhardt also ordered the plaintiffs to designate "only qualifying documents" as confidential or Attorney's Eyes Only (AEO) and to pay for the reasonable expenses, including attorney's fees, of bringing the motion.
Nobody Doesn't Like Terminating Sanctions for Fabrication of Text Messages: In Lee v. Trees, Inc., Oregon Magistrate Judge John V. Acosta granted the defendants' motion for terminating sanctions where the plaintiff was found to have manufactured text messages to support her claims of sexual harassment, retaliation, and wrongful termination.
Court Grants Key Parts of Motion to Compel Against Safeway: In U.S. ex rel. Proctor v. Safeway, Inc., Illinois Magistrate Judge Tom Schanzle-Haskins allowed the Relator's motion to compel in part, ordering the defendant to conduct and complete a TAR process on 575,000 issue files previously produced based on key number search alone and also ordering the defendant to produce PDX pharmacy transaction data (PDX Data) – all by March 16.  However, Judge Schanzle-Haskins declined to order the defendant to produce the issue files as Image Files since it had previously produced them in native form and instructions only directed the defendant to produce image files if it created a litigation database.
Defendant Sanctioned for "Deliberately" Altering a Skype Communication: In GoPro, Inc. v. 360Heros, Inc., California District Judge Susan Illston denied the plaintiff's motion for summary judgment and denied the defendant's motion in limine to exclude the testimony of the plaintiff's forensic analysis expert, but granted (in part) the plaintiff's motion for partial terminating sanctions against the defendant for forging evidence in two Skype conversations, opting for an adverse inference instruction sanction and reimbursement of expenses related to forensic analysis and testimony instead of the terminating sanctions sought.
Metadata from Photos Leads to Dismissal of Case Against New York City: In Lawrence v. City of New York, et al., New York Senior District Judge William H. Pauley, III granted in part and denied in part the defendants' motion for sanctions, ruling to dismiss the case against the defendants, but denying the motion for sanctions against the plaintiff's counsel and denying the motion for reimbursement of attorney's fees, stating "an award of attorney's fees 'would be a hollow victory … as it would likely be uncollectible.'"
Court Denies Plaintiff's Request for Native Re-Production by Defendant: In Baker v. Santa Clara Univ., California Magistrate Judge Virginia K. Demarchi denied, without prejudice, the plaintiff's request for an order compelling production of electronically stored documents in native format, finding that the plaintiff "does not have a compelling reason for demanding that SCU (Santa Clara University) re-produce its entire responsive document production in native format simply because she might find something missing."
Court Denies Party's Request to Produce in Native Format Instead of TIFF: In the case IN RE SYNGENTA AG MIR 162 CORN LITIGATION, Kansas Magistrate Judge James P. O'Hara, stating that "there is no dispute that documents in TIFF format are easier to work with and enable depositions and court proceedings to run more smoothly", denied the request of party Louis Dreyfus Company Grains Merchandising LLC (LDC) to relieve it from the production requirements of the case's ESI Protocol Order to produce electronically stored information (ESI) in TIFF image file format and instead allow LDC to produce in native format.
Court Rejects Plaintiffs' "Mindlessly Deficient" Objections to Native Format Production: In McDonnel Grp., LLC v. Starr Surplus Lines Ins. Co. et al., Louisiana Magistrate Judge Joseph C. Wilkinson, Jr. granted in part and denied in part the defendants' motion to compel, granting the defendants' requests for the plaintiffs to produce construction schedules in native format, to identify responsive materials already produced to other specified defendants' requests and to provide a privilege log for any documents withheld based on privilege to those requests.  Judge Wilkinson denied the defendants' request for attorney's fees and other expenses incurred in connection with the defendants' motion.
Court Rules on Dispute over Native File Format Production and Metadata: In Metlife Inv'rs. USA Ins. Co. v. Lindsey, Indiana Magistrate Judge John E. Martin granted the motion of the defendants/counter plaintiffs (defendants) to compel the plaintiff/counter-defendant (plaintiff) to produce all responsive documents in the form in which they are maintained in the usual course of business (i.e., native files with metadata) and also ordered the defendants to file an itemization of costs and fees, including attorney's fees, incurred in making the Motion to Compel.
Court Orders Defendants to Resubmit Production of "Inferior" Quality Documents: In Dunne v. Resource Converting, LLC et al., Missouri Magistrate Judge David D. Nocel granted the plaintiff's motion to compel and to enforce, ordering the defendants to "resubmit to plaintiff the subject low-quality documents in a non-blurry, legible form digitally accessible to plaintiff, and with the same bates-stamp numbers as the original production".  Judge Nocel also ordered the defendants to pay plaintiff's attorneys' fees and expenses associated with his motion to compel, but decided that the plaintiff's request for an independent forensic expert to preside over the technical discovery requests and responses was not warranted at this time.
We're just getting started!  Tomorrow, we will cover cases related to mobile device discovery, technology assisted review, the use of sampling to settle disputes, objections to production requests, an update on an interesting dispute between an eDiscovery provider and their former sales people and we (finally) say goodbye to the ubiquitous Apple v. Samsung case.  Stay tuned!
Want to take a look at cases we covered the previous seven years?  Here they are:
So, what do you think?  Did you miss any of these?  Please share any comments you might have or if you'd like to know more about a particular topic.
Sponsor: This blog is sponsored by CloudNine, which is a data and legal discovery technology company with proven expertise in simplifying and automating the discovery of data for audits, investigations, and litigation. Used by legal and business customers worldwide including more than 50 of the top 250 Am Law firms and many of the world's leading corporations, CloudNine's eDiscovery automation software and services help customers gain insight and intelligence on electronic data.
Disclaimer: The views represented herein are exclusively the views of the author, and do not necessarily represent the views held by CloudNine. eDiscovery Daily is made available by CloudNine solely for educational purposes to provide general information about general eDiscovery principles and not to provide specific legal advice applicable to any particular circumstance. eDiscovery Daily should not be used as a substitute for competent legal advice from a lawyer you have retained and who has agreed to represent you.