2018 eDiscovery Case Law Year in Review, Part 4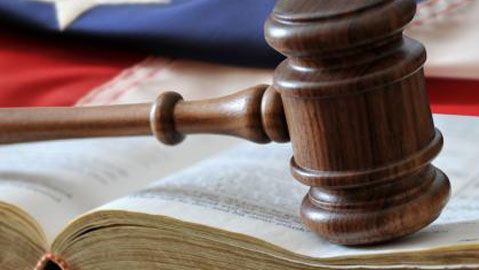 As we noted Monday, Tuesday and yesterday, eDiscovery Daily published 65 posts related to eDiscovery case decisions and activities over the past year, covering 56 unique cases!  Yesterday, we looked back at cases related to sanctions and spoliation.  Today, let's take a look back at cases related to the number one category for 2018 (drum roll, please!), disputes regarding proportionality vs. relevancy vs. privacy!
We grouped those cases into common subject themes and will review them over the next few posts.  Perhaps you missed some of these?  Now is your chance to catch up!
But first, it's also worth noting that Tom O'Connor and I will be discussing some of these cases – and what the legal profession can learn from those rulings – on our webcast on Wednesday, January 23rd – Important eDiscovery Case Law Decisions of 2017 and Their Impact on 2018 at noon CT (1pm ET, 10am PT).  The webcast is CLE accredited in selected states, so come check it out!
PROPORTIONALITY vs. RELEVANCY vs. PRIVACY
And we all thought that Rule 37(e) had the biggest impact from the 2015 Federal Rules changes when maybe it was actually Rule 26(b)(1)!  Regardless, we're seeing more disputes regarding proportionality vs. relevancy vs. privacy than ever.  There are a lot of disputes related to proportionality vs. privacy, with some requestors asking for a lot (like permission to email all defendant employees to ask for relevant information) and some responders making strong claims regarding the costs of complying with discovery requests (like a $250,000 estimate to produce metadata related to medical records).  And, we're also seeing parties identifying privacy as a reason not to comply with discovery requests (including at least one case where even the courts couldn't agree on the outcome).  Here are our fifteen cases related to proportionality vs. relevancy vs. privacy this past year:
Court Denies Plaintiffs' Request to Email All Defendant Employees as "Simply Unreasonable": In Firefighters' Ret. Sys., et al. v. Citco Grp. Ltd., et al., Louisiana Magistrate Judge Erin Wilder-Doomes denied the plaintiffs' renewed motion to compel after the parties previously agreed upon search terms and document custodians, stating that the plaintiffs' request to "email everyone in every Citco entity to ask whether anyone employed by any Citco entity has knowledge relevant to this litigation, and thereafter require the Citco Defendants to conduct additional electronic and hard copy searches for documents" was "simply unreasonable" and would be "unduly burdensome".
Court Rules on Scope of Plaintiff Discovery Requests: In Performance Pulsation Control, Inc. v. Sigma Drilling Techs., LLC, et al., Texas District Judge Amos L. Mazzant granted the plaintiff's motion to compel in part, ordering the defendants to produce documents related to four specific categories, but within certain parameters.
NY Appellate Court Reverses Ruling on Discovery of "Private" Facebook Posts: In Forman v. Henkin, the Court of Appeals of New York reinstated a trial judge's ruling requiring the plaintiff who was disabled in a horse riding accident to turn over "private" photos to the defendant taken before and after her injuries.
Court Compels Discovery in Response to Party That Was Using Outdated Rule 26 Standard: In Cen Com, Inc. v. Numerex Corp., Washington Chief District Judge Ricardo S. Martinez ruled that the Plaintiff's refusal to comply with the Defendant's request for discovery using specific search terms was not justified, and that the Plaintiff must "fully comply with the subpoenas that Defendants served upon them and shall produce all responsive documents in a format that is accessible/readable by Defendants."
Judge's Ruling on Scope Under Rule 26 Brings a Mixed Bag of Motions Granted and Denied: In TMJ Grp., LLC v. IMCMV Holdings, Louisiana Magistrate Judge Janis van Meerveld ruled on Motions to Compel by both parties, both of which were granted in part and denied in part.
Plaintiff is Able to Get Some Subpoenas for Personal Data Quashed, But Not All: In Delgado v. Tarabochia, et al., Washington District Judge Robert S. Lasnik granted in part and denied in part the plaintiff's motion to quash subpoenas for personal phone records and bank records, finding that phone records before the plaintiff's hand injury on the defendant's fishing boat were "of vital importance to defendants' theory of the case", but that the need for pre-incident bank records was not proportional to the needs of the case and that, with regard to subpoenas of post-incident data, defendants were "fishing".
Court Rejects Search Terms by Both Sides as Overly Inclusive: In Am. Municipal Power, Inc. v. Voith Hydro, Inc., Ohio Magistrate Judge Elizabeth A. Preston Deavers ruling on the parties' arguments from a May discovery conference, concluded that search terms proposed by both parties in the case were overly inclusive.
Court Puts an End to an Inquiry to "Rival the Punic Wars": In Motorola Sols., Inc. v. Hytera Commc'ns Corp., Illinois Magistrate Judge Jeffrey Cole, ruling on what started as a stolen intellectual property (IP) case, admitted making a mistake and put a halt to the extensive discovery of 700,000 documents over 8 months, saying, "While the inquiry should have been uncomplicated, it has become a long, drawn out, pitched battle—one, in a rhetorical sense, to rival the Punic Wars—albeit without the elephants and the Alps and the sheer drama."
Court Vacates Order Requiring Defendant to Review and Produce as Much as Three Million Emails: In Nece v. Quicken Loans, Inc., Florida District Judge Steven D. Merryday sustained the defendant's objection to an order requiring the defendant to produce all documentation related to do-not-call requests received between September 2012 and June 2013 and also required the plaintiff to move for class certification by April 13.
Court Rules Search Terms Overly Broad Under Rule 26 in Convertible Top Patent Case: In Webastro Thermo & Comfort v. BesTop, Inc., Michigan Magistrate Judge R. Steven Whalen ruled in favor of the plaintiff's protective order, requesting the narrowing of search terms for ESI production in this patent dispute.
Court Rules Non-Party Subpoenaed ESI Not Subject to 100-Mile Boundary: In Curtis v. Progressive N. Ins. Co., Oklahoma District Judge Robin J. Cauthron, noting that the non-party "subpoena at issue does not require the travel or attendance of any witnesses and Plaintiff is requesting the production of electronic documents", found that "there is no violation of the 100-mile limitation for electronic documents pertaining to Rule 54" and granted the plaintiff's Motion to Compel Compliance with Subpoena directed to the non-party.
Court Grants Defendant's Motion to Compel Various Records from Plaintiff in "Slip and Fall" Case: In Hinostroza v. Denny's Inc., Nevada Magistrate Judge Nancy J. Koppe granted the defendant's motion to compel discovery various sources of ESI related to the plaintiff's claim of injuries resulting from a "slip and fall" accident at one of the defendant's restaurants.
Court Compels Non-Party Insurance Agents to Produce Text Messages in TCPA Case: In Gould v. Farmers Insurance Exchange, Missouri District Judge Rodney W. Sippel granted the plaintiff's motion to compel two non-party Farmers Insurance agents to comply with subpoenas and produce documents pertaining to text messages that they allegedly sent to potential customers, rejecting the agents' argument that compliance with the subpoenas would violate their Fifth Amendment right against compelled, self-incriminating testimony.
Court Grants Motion to Quash Subpoena From Defunct Non-Party Entity: In Swift Beef Co. v. Alex Lee, Inc., Kansas Magistrate Judge Kenneth G. Gale, finding that "the information requested by the subpoena has limited relevance and is not proportional to the needs of the case" and that the non-party entity (Vantage Foods) had established that its production would be unduly burdensome, granted Vantage's Motion to Quash Subpoenas and denied the plaintiff's Motion to Compel Compliance with Subpoena as moot.
Court Denies Defendant's Request for Protective Order Against Producing Metadata for Medical Records: In Miller v. Sauberman, New York Supreme Court Justice Joan A. Madden, despite the defendant's estimated cost of $250,000 to produce metadata related to the plaintiff's medical records, denied the defendant's motion for a protective order and granted the plaintiff's cross-motion to compel the production of that metadata within 30 days of the decision and order.
That's it for this year's review, but we've already started assembling cases for next year with this decision we covered last week.  So, what will be the notable cases of 2019?  Catch them as we cover them here all year!
Want to take a look at cases we covered the previous seven years?  Here they are:
So, what do you think?  Did you miss any of these?  Please share any comments you might have or if you'd like to know more about a particular topic.
Sponsor: This blog is sponsored by CloudNine, which is a data and legal discovery technology company with proven expertise in simplifying and automating the discovery of data for audits, investigations, and litigation. Used by legal and business customers worldwide including more than 50 of the top 250 Am Law firms and many of the world's leading corporations, CloudNine's eDiscovery automation software and services help customers gain insight and intelligence on electronic data.
Disclaimer: The views represented herein are exclusively the views of the author, and do not necessarily represent the views held by CloudNine. eDiscovery Daily is made available by CloudNine solely for educational purposes to provide general information about general eDiscovery principles and not to provide specific legal advice applicable to any particular circumstance. eDiscovery Daily should not be used as a substitute for competent legal advice from a lawyer you have retained and who has agreed to represent you.