2018 eDiscovery Case Law Year in Review, Part 2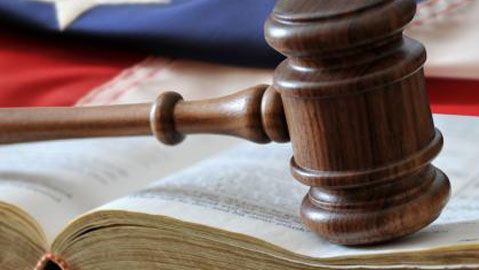 As we noted yesterday, eDiscovery Daily published 65 posts related to eDiscovery case decisions and activities over the past year, covering 56 unique cases!  Yesterday, we looked back at cases related to possession, custody and control, privilege disputes and form of production disputes.  Today, let's take a look back at cases related to mobile device discovery, technology assisted review, the use of sampling to settle disputes, objections to production requests, an update on an interesting dispute between an eDiscovery provider and their former sales people and the final(?) post regarding the ubiquitous Apple v. Samsung case.
We grouped those cases into common subject themes and will review them over the next few posts.  Perhaps you missed some of these?  Now is your chance to catch up!
But first, it's also worth noting that Tom O'Connor and I will be discussing some of these cases – and what the legal profession can learn from those rulings – on our webcast on Wednesday, January 23rd – Important eDiscovery Case Law Decisions of 2017 and Their Impact on 2018 at noon CT (1pm ET, 10am PT).  The webcast is CLE accredited in selected states, so come check it out!
MOBILE DEVICE DISCOVERY
Discovery involving mobile devices is increasing, so case law related to mobile device discovery is increasing too, including a landmark SCOTUS ruling regarding the need for a search warrant to obtain physical location data of a subject's cell phone.  Despite that ruling, not all cases involving physical location data turned out the same way.  Here are six cases related to discovery of mobile devices:
Fourth Circuit Rules that Warrantless Cell Phone is Warranted: According to Sharon Nelson's terrific Ride the Lightning blog (4th Circuit Says Border Search of Phones Requires Individualized Suspicion (But Not a Warrant)), on May 9th, the Fourth Circuit Court of Appeals issued a decision in US v. Kolsuz, ruling that in light of the immense privacy concerns, forensic searches of electronic devices seized at the border must be justified by individualized suspicion, or some reason to believe that a particular traveler had committed a crime.  But not a warrant.
Plaintiff Argument for Failure to Produce Cell Phone Data in Wife's Name is "Unpersuasive": In Ortiz v. Amazon.com LLC, et al, California Magistrate Judge Maria-Elena James ordered the plaintiff, who failed to produce court-ordered cell phone records because the account was in his wife's name and refused to provide her information, to provide defendant Golden State with his cell phone account holder's name and address so that defendant could subpoena the cell phone records from her.  Judge James also ordered the plaintiff to appear for a deposition in San Francisco, as originally scheduled, instead of Los Angeles (where the plaintiff had moved).
SCOTUS Says Warrantless Access of Cell Phone Locations Violates Fourth Amendment: In Carpenter v. U.S., the United States Supreme Court (SCOTUS) held, in a 5–4 decision authored by Chief Justice Roberts, that the government violates the Fourth Amendment to the United States Constitution by accessing historical records containing the physical locations of cellphones without a search warrant.
Despite Carpenter, This Defendant's Cell Site Location Information is Ruled Admissible: In United States v. Pleasant, Pennsylvania District Judge Gerald Austin McHugh ruled that the defendant's motion to suppress historical cell-site location information associated with his cellular telephone lacked merit, despite the Supreme Court's recent decision in Carpenter v. United States, because the agents proceeded "by means of a court order issued under a federal statute that had repeatedly withstood Fourth Amendment scrutiny…in good faith under then existing law".
After Woman's iPhone is Seized and She Sues, Homeland Security Agrees to Delete Her Data: In the case Lazoja v. Nielsen, an American Muslim woman filed suit and asked a federal judge to compel border officials to erase data copied from her iPhone.  Now, she has settled her lawsuit with the government because federal authorities have now agreed to delete the seized data.
No New Trial for Defendant After Carpenter Ruling Because of "Good-Faith" Exception: In U.S. v. Leyva, Michigan District Judge Mark A. Goldsmith, while acknowledging that the ruling in Carpenter v. United States (which held that the government must obtain a warrant before acquiring cell site location information ("CSLI")) "applies retroactively" to the defendant's case, ruled that "the question of whether a constitutional right is retroactive is distinct from the question of whether an individual is entitled to a remedy from any constitutional violation".  Citing the "good-faith" exception, where law enforcement acts in good faith in obtaining evidence that is ultimately found to have been obtained in violation of an individual's constitutional rights, Judge Goldsmith denied the defendant's motion for a new trial on the basis of Carpenter.
TECHNOLOGY ASSISTED REVIEW
Talk about a mixed bag – we have one case that provides a terrific protocol on how TAR (or any search) should be conducted and another case that shows just how wrong a TAR process can go.  And, a third that isn't even a TAR case, but illustrates how often lawyers negotiate on complex search terms instead of using TAR.  Here are three cases that relate to the use of TAR in eDiscovery:
Don't Be "Chicken"! Consider Having a Good Protocol for Handling eDiscovery: In the In re Broiler Chicken Antitrust Litigation, Illinois Magistrate Judge Jeffrey Gilbert appointed a special master (noted Technology Assisted Review expert Maura Grossman) to help the parties resolve eDiscovery disputes.  Judge Gilbert and Special Master Grossman issued a very detailed procedure (Order Regarding Search Methodology for Electronically Stored Information) for how the parties were to conduct TAR, including search, validation and document sourcing approaches, split into three primary sections: (1) how the parties will act, (2) what search technologies will be used, and (3) an outline of a document review validation protocol.  This case also had a ruling involving a defendant's motion for protective order in the case.
Plaintiffs Granted Discovery Extension Due to Defendant's TAR Review Glitch: In the case In Re Domestic Airline Travel Antitrust Litigation, District of Columbia District Judge Colleen Kollar-Kotelly granted the Plaintiffs' Motion for an Extension of Fact Discovery Deadlines (over the defendants' objections) for six months, finding that defendant "United's production of core documents that varied greatly from the control set in terms of the applicable standards for recall and precision and included a much larger number of non-responsive documents that was anticipated" (United's core production of 3.5 million documents contained only 600,000 documents that were responsive).
Court Plays Referee in Search Term Dispute Between Parties: In Digital Ally, Inc. v. Taser Int'l, Inc., Kansas Magistrate Judge Teresa J. James granted in part and denied in part the defendant's Motion to Compel ESI Discovery, sustaining in part the plaintiff's overbreadth and relevance objections to specific defendant ESI Requests by providing a compromised scope between the defendant's proposed searches (deemed to be overbroad) and the plaintiff's proposed searches (most of which were deemed to be too narrow).
USING SAMPLING TO SETTLE DISPUTES
Here's a new category – rulings by courts to order parties to conduct sampling to settle production disputes.  Now, that's some progressive thinking!  Here are two such cases:
Court Sides with Plaintiff's Proposal, Orders Random Sample of the Null Set: In City of Rockford v. Mallinckrodt ARD Inc., Illinois Magistrate Judge Iain D. Johnston adopted the parties' proposed order establishing the production protocol for ESI with the inclusion of the plaintiffs' proposal that a random sample of the null set will occur after the production and that any responsive documents found as a result of that process will be produced.
Court Orders Defendants to Sample Disputed Documents to Help Settle Dispute: In Updateme Inc. v. Axel Springer SE, California Magistrate Judge Laurel Beeler ordered the defendants to review a random sample of unreviewed documents in dispute and produce any responsive documents reviewed (along with a privilege log, if applicable) and report on the number of documents and families reviewed and the rate of responsiveness within one week.
OBJECTIONS TO PRODUCTION REQUESTS
It was bound to happen sooner or later – a party using boilerplate objections having those objections waived!  Here is that case:
Court Rules that Defendant's Boilerplate Objections Results in Waiver of Those Objections: In Halleen v. Belk, Inc., Texas District Judge Amos L. Mazzant, III granted the plaintiffs' motions in part, ruling that the defendant had waived its objections to the plaintiffs' RFPs and Interrogatories by including "subject to" or boilerplate language in its responses and also granted the plaintiffs' request for ESI for identified corporate custodians and 30(b)(6) witnesses.
ALSO…
If you remember the dispute between an eDiscovery provider and its former sales agents which called into question the scope of non-compete agreements that we covered last year, then you'll be interested in this Second Circuit ruling on the case.
AND…
A moment of silence to commemorate the final settlement of the Apple v. Samsung case – our most written about case ever on this blog.  Not since King Kong vs. Godzilla have two mega-monsters slugged it out like this.  And, they'll both live to fight again.
We're only halfway done!  Tomorrow, we will cover cases related to sanctions and spoliation (believe it or not, for the first time ever, not our category with the most cases!).  Stay tuned!
Want to take a look at cases we covered the previous seven years?  Here they are:
So, what do you think?  Did you miss any of these?  Please share any comments you might have or if you'd like to know more about a particular topic.
Sponsor: This blog is sponsored by CloudNine, which is a data and legal discovery technology company with proven expertise in simplifying and automating the discovery of data for audits, investigations, and litigation. Used by legal and business customers worldwide including more than 50 of the top 250 Am Law firms and many of the world's leading corporations, CloudNine's eDiscovery automation software and services help customers gain insight and intelligence on electronic data.
Disclaimer: The views represented herein are exclusively the views of the author, and do not necessarily represent the views held by CloudNine. eDiscovery Daily is made available by CloudNine solely for educational purposes to provide general information about general eDiscovery principles and not to provide specific legal advice applicable to any particular circumstance. eDiscovery Daily should not be used as a substitute for competent legal advice from a lawyer you have retained and who has agreed to represent you.