2018 eDiscovery Case Law Year in Review, Part 3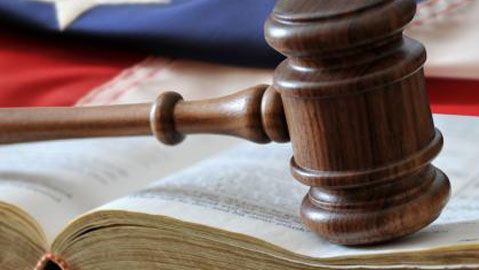 As we noted Monday and yesterday, eDiscovery Daily published 65 posts related to eDiscovery case decisions and activities over the past year, covering 56 unique cases!  Yesterday, we looked back at cases related to mobile device discovery, technology assisted review, the use of sampling to settle disputes, objections to production requests, an update on an interesting dispute between an eDiscovery provider and their former sales people and the final(?) post regarding the ubiquitous Apple v. Samsung case.  Today, let's take a look back at cases related to sanctions and spoliation.
We grouped those cases into common subject themes and will review them over the next few posts.  Perhaps you missed some of these?  Now is your chance to catch up!
But first, it's also worth noting that Tom O'Connor and I will be discussing some of these cases – and what the legal profession can learn from those rulings – on our webcast on Wednesday, January 23rd – Important eDiscovery Case Law Decisions of 2017 and Their Impact on 2018 at noon CT (1pm ET, 10am PT).  The webcast is CLE accredited in selected states, so come check it out!
SPOLIATION / SANCTIONS
For the first time ever, sanctions and spoliation issues are not the topic with the largest number of case law decisions related to eDiscovery that we covered last year (only 13 out of 56 total cases for 23.2% of all cases covered).  Admittedly, there are some sanctions issues in a couple of cases we classified in other categories.  Nonetheless, Rule 37(e) may have made an impact on the likelihood of significant sanctions, but there are still significant sanctions applied to litigation parties and we had some interesting cases this year, capped off by a case involving Jimi Hendrix copyright infringement.  Here are our thirteen sanctions and spoliation cases this past year:
No Sanctions for Spoliation of ESI Against Plaintiff Leads to Summary Judgment Against Defendant: In IBM v. Naganayagam, New York District Judge Nelson S. Romàn, finding that no intent to deprive by the plaintiff and no prejudice against the defendant for spoliation of ESI, denied the defendant's motion for spoliation sanctions, which facilitated granting the plaintiff's motion for summary judgment against the defendant by Judge Romàn.
No Sanctions for Failing to Preserve Videos and Photos of Prisoner Accident: In Hernandez v. Tulare Cnty. Correction Center, et al., the California Magistrate Judge denied the plaintiff's motion for sanctions, ruling that the defendants did not act with the intent to deprive there was no prejudice to the plaintiff from loss of videos and photos of an accident suffered by the plaintiff, a state prisoner at the defendant's correctional facility.
No Sanctions for Failing to Preserve Cell Phone Records and Call Logs: In Dotson, et al. v. Edmonson, et. al., Louisiana District Judge Susie Morgan denied the plaintiff's motion in limine seeking sanctions for spoliation of evidence, finding that the plaintiff had "not met his burden of establishing that the Trooper Defendants had a duty to preserve" cell phone records and call logs from the evening of October 7, 2015 from Louisiana State Police (LSP) issued cell phones that were used that night by LSP officers during an undercover operation, or that their destruction of the evidence was intentional.
Former Football Players Sanctioned for Failure to Produce: In Michael E. Davis, et al. v. Electronic Arts, Inc., California Magistrate Judge Donna M. Ryu ruled that the plaintiff's failure to fully comply with the discovery requests by the defendant were sanctionable under FRCP Rule 37, which states, "Such sanctions may include ordering a party to pay the reasonable expenses, including attorneys' fees, caused by its failure to comply with the order or rule."
Former Employee Sanctioned for Lying Under Oath, Destruction of ESI: In Heggen v. Maxim Healthcare Servs., Inc., Indiana Magistrate Judge Susan Collins ruled that the plaintiff's destruction of requested cellphone recordings, as well as lying under oath, were sanctionable under FRCP Rule 37.
Court Grants Adverse Inference Sanction Against Infringing Author: In Nunes v. Rushton, Utah District Judge Jill N. Parrish, ruling that the plaintiff was prejudiced by the deletion of one of the defendant's Google "sock puppet" accounts, granted the plaintiff's motion for sanctions in part, ordering an adverse instruction to the jury regarding the "bad faith" deletion of that account.  Judge Parrish denied the motion with regard to several other accounts, ruling that the plaintiff was not prejudiced by deletion of those accounts (as most of the information was still available or recoverable).
Court Sanctions Plaintiff After Jury Verdict for Failing to Disclose Third Party Communications: In Singer Oil Co., LLC v. Newfield Exploration Mid-Continent, Inc., Oklahoma District Judge Vicki Miles-LaGrange ruled that the plaintiff did violate Federal rules by not disclosing the communications its counsel had with the third parties referenced in plaintiff's counsel's time records, but found that the defendant's proposed sanction was an "extremely harsh sanction not warranted by the circumstances involved" and limited the plaintiff sanction to require the plaintiff to pay the attorneys' fees the defendant incurred in filing its motion for sanctions and its reply.
Even with Bad Communication and Unfulfilled Discovery Obligations, Sanctions Still Not Granted: In US v SuperValu, Illinois District Judge Richard Mills ruled against sanctions requested by the defendants at this time, even though the relators didn't "live up to their discovery obligations."
Houston, We Have an Adverse Inference Finding: In Hernandez, et al. v. City of Houston, Texas District Judge Kenneth M. Hoyt, finding that the defendant "intentionally destroyed" evidence by wiping the hard drives of several custodians no longer employed by the City, determined "that entering an adverse inference finding is appropriate" against the defendant.
In No Small Ruling, Court Takes Defendant to Task for Discovery Violations: In Small v. Univ. Med. Ctr., Nevada Magistrate Judge Peggy A. Leen, in a lengthy ruling so large it included a table of contents, accepted and adopted in part and overruled in part the Special Master's Report and Recommendation and Final Findings of Fact and Conclusions of Law.  Judge Leen sanctioned the defendant with an adverse inference instruction to the jury instead of the default judgment sanction recommended by the special master four(!) years prior.
Court Denies Plaintiff's Request for Sanctions for Defendant's Failure to Preserve Surveillance Video: In Ball v. George Washington Univ., District of Columbia District Judge Dabney L. Friedrich, denied the plaintiff's motion for sanctions for allegedly destroying two surveillance videos, stating: "Because Ball has not proven—even by a preponderance of the evidence—that GW permanently stored the Lafayette Hall surveillance footage, the Court need not conduct further inquiry under Rule 37(e)."
Judge Recommends Sanctions for Defendant Under FRCP 37(e)(1): In Franklin v. Howard Brown Health Ctr., the Illinois Magistrate Judge, stating that "the defendant has had to concede that, at the very least, it bollixed its litigation hold – and it has done so to a staggering degree and at every turn", recommended that the plaintiff's motion for discovery sanctions be granted to the extent that the "parties be allowed to present evidence and argument to the jury regarding the defendant's destruction/failure to preserve electronic evidence in this case".
Court Sanctions Defendants in Jimi Hendrix Copyright Infringement Case: In Experience Hendrix, L.L.C. et al. v. Pitsicalis et al., New York District Judge Paul A. Engelmayer granted the plaintiffs' motion for an adverse inference instruction against selected defendants associated with Purple Haze Properties (referred to as the "PHP defendants") and he directed the PHP defendants to pay the reasonable fees and costs incurred by plaintiffs in bringing the motion.  He denied (at least at this time) the plaintiffs' request for terminating sanctions and a preliminary injunction against the PHP defendants.
One more day to go!  What category will we cover tomorrow that had the most cases we covered this past year?  Stay tuned!
Want to take a look at cases we covered the previous seven years?  Here they are:
So, what do you think?  Did you miss any of these?  Please share any comments you might have or if you'd like to know more about a particular topic.
Sponsor: This blog is sponsored by CloudNine, which is a data and legal discovery technology company with proven expertise in simplifying and automating the discovery of data for audits, investigations, and litigation. Used by legal and business customers worldwide including more than 50 of the top 250 Am Law firms and many of the world's leading corporations, CloudNine's eDiscovery automation software and services help customers gain insight and intelligence on electronic data.
Disclaimer: The views represented herein are exclusively the views of the author, and do not necessarily represent the views held by CloudNine. eDiscovery Daily is made available by CloudNine solely for educational purposes to provide general information about general eDiscovery principles and not to provide specific legal advice applicable to any particular circumstance. eDiscovery Daily should not be used as a substitute for competent legal advice from a lawyer you have retained and who has agreed to represent you.