2012 eDiscovery Year in Review: eDiscovery Case Law, Part 3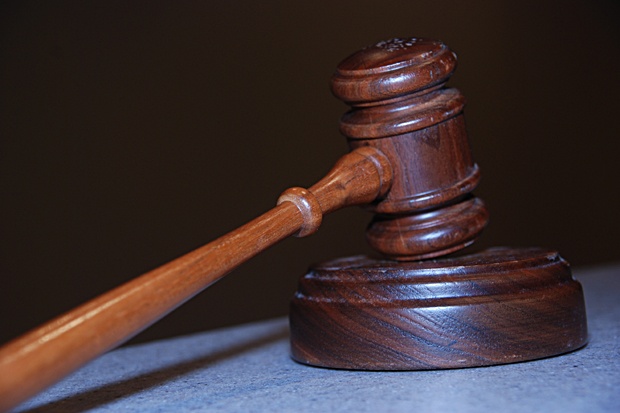 As we noted the past two days, eDiscoveryDaily published 98 posts related to eDiscovery case decisions and activities over the past year, covering 62 unique cases!  Yesterday, we looked back at cases related to social media and the first cases approving technology assisted review.  Today, let's take a look back at cases related to admissibility and the duty to preserve and produce electronically stored information (ESI).
We grouped those cases into common subject themes and will review them over the next few posts.  Perhaps you missed some of these?  Now is your chance to catch up!
ADMISSIBILITY AND DUTY TO PRESERVE AND PRODUCE
Admissibility of ESI, and the duty to preserve and produce it, is more at issue than ever.  Whether the issue is whether certain emails should be considered privileged, whether cloning of computer files is acceptable or whether text messages require substantiation of authorship, parties are disputing what ESI should actually be admissible in litigation.  Parties are also disputing when and where litigation holds are required and whether collection and search practices are acceptable.  In short, there are numerous disputes about data being produced and not being produced.  Here are (a whopping) sixteen cases related to admissibility and the duty to preserve and produce ESI:
Emails Between Husband and Wife Are Not Privileged, If Sent from Work Computer.  In United States v. Hamilton, the Fourth Circuit found that the district court had not abused its discretion in finding that e-mails between the defendant and his wife did not merit marital privilege protection because the defendant had used his office computer and his work e-mail account to send and receive the communications and because he had not taken steps to protect the e-mails in question, even after his employer instituted a policy permitting inspection of e-mails and he was on notice of the policy.
Defendant Had Duty to Preserve Despite No Physical Possession of Documents.  In Haskins v. First American Title Insurance Co., a court found that an insurance company had a duty to issue a litigation hold to its independent title agents because litigation was reasonably foreseeable and the duty to preserve extends to third parties, as long as the documents are "within a party's possession, custody, or control." Although it did not have physical possession, the insurance company controlled the agents' documents because it had "'the legal right or ability to obtain the documents from [the agents] upon demand.'"
Defendant Compelled to Produce Additional Discovery to Plaintiff.  In Freeman v. Dal-Tile Corp., a case alleging harassment and discrimination, among other claims, against her former employer Dal-Tile Corporation, the plaintiff brought a motion to compel, asserting that some of the defendant's discovery responses related to its search for ESI were deficient.
Defendant Claiming Not Reasonably Accessible Data Has Some 'Splaining To Do.  In Murray v. Coleman, the plaintiff alleged harassment and retaliation in connection with his employment with the New York State Department of Correctional Services (DOCS). This discovery dispute arose when the plaintiff requested access to certain electronic records, alleging that the defendants withheld them.
Cloning of Computer Files: When There's a Will, There's a Way.  In Matter of Tilimbo, a court held it was permissible to order cloning of computer files where doing so did not place an unreasonable burden on a nonparty, appropriate steps were taken to protect any privileged information, and the nonparty had not previously produced the requested information in hard copy.
Citing Rule 26(g), Court Orders Plaintiff's Counsel to Disclose Search Strategy.  Our 501st post on the blog addresses S2 Automation LLC v. Micron Technology, where New Mexico District Judge James Browning ordered the plaintiff's attorneys to disclose the search strategy their client used to identify responsive documents, based on Federal Rule 26(g) that requires attorneys to sign discovery responses and certify that they are "complete and correct."
Judge Scheindlin Says "No" to Self-Collection, "Yes" to Predictive Coding.  When most people think of the horrors of Friday the 13th, they think of Jason Voorhees. When US Immigration and Customs thinks of Friday the 13th horrors, do they think of Judge Shira Scheindlin?  New York District Judge Scheindlin issued a decision on Friday, July 13, addressing the adequacy of searching and self-collection by government entity custodians in response to Freedom of Information Act (FOIA) requests.
Plaintiff Compelled to Produce Mirror Image of Drives Despite Defendant's Initial Failure to Request Metadata.  In Commercial Law Corp., P.C. v. FDIC, Michigan District Judge Sean F. Cox ruled that a party can be compelled to produce a mirror image of its computer drives using a neutral third-party expert where metadata is relevant and the circumstances dictate it, even though the requesting party initially failed to request that metadata and specify the format of documents in its first discovery request.
Court Allows Third Party Discovery Because Defendant is an "Unreliable Source".  Repeatedly referring to the defendant's unreliability and untrustworthiness in discovery and "desire to suppress the truth," Nebraska Magistrate Judge Cheryl R. Zwart found, in Peter Kiewit Sons', Inc. v. Wall Street Equity Group, Inc., that the defendant avoided responding substantively to the plaintiff's discovery requests through a pattern of destruction and misrepresentation and therefore monetary sanctions and an adverse jury instruction at trial were appropriate.
Inadmissibility of Text Messages Being Appealed.  In October 2011, we covered a case – Commonwealth v. Koch – where a Pennsylvania Superior Court ruled text messages inadmissible, declaring that parties seeking to introduce electronic materials, such as cell phone text messages and email, must be prepared to substantiate their claim of authorship with "circumstantial evidence" that corroborates the sender's identity. That case, where Amy N. Koch was originally convicted at trial on drug charges (partially due to text messages found on her cell phone), is now being appealed to the state Supreme Court.
Another Case with Inadmissible Text Messages.  Above, we discussed a case where a Pennsylvania Superior Court ruled text messages inadmissible, declaring that parties seeking to introduce electronic materials, such as cell phone text messages and email, must be prepared to substantiate their claim of authorship with "circumstantial evidence" that corroborates the sender's identity. That case is now being appealed to the state Supreme Court. Today, we have another case – Rodriguez v. Nevada – where text messages were ruled inadmissible.
Court Grants Plaintiff's Motion to Compel Mirror-Imaging of Defendant's Computers.  In approving a motion for expedited discovery in United Factory Furniture Corp. v. Alterwitz, Magistrate Judge Cam Ferenbach granted the plaintiff's motion for a mirror-imaging order after determining the benefit outweighed the burden of the discovery, and it denied as unnecessary the plaintiff's motion for an order to preserve evidence and a preliminary injunction from spoliation of evidence.
Court Orders eDiscovery Evidentiary Hearing When Parties Are Unable to Cooperate.  A month ago, in Chura v. Delmar Gardens of Lenexa, Inc., Magistrate Judge David J. Waxse ordered an evidentiary hearing to discuss the sufficiency of the defendant's search for ESI and format of production in response to the plaintiff's motion to compel additional searching and production.
At The Eleventh Hour, Encrypted Hard Drive Is Decrypted.  In our previous post regarding the case U.S. v. Fricosu, Colorado district judge Robert Blackburn ruled that Ramona Fricosu must produce an unencrypted version of her Toshiba laptop's hard drive to prosecutors in a mortgage fraud case for police inspection. Naturally, the defendant appealed. On February 21st, the 10th U.S. Circuit Court of Appeals refused to get involved, saying Ramona Fricosu's case must first be resolved in District Court before her attorney can appeal. She would have been required to turn over the unencrypted contents of the drive as of March 1. However, at the last minute, Colorado federal authorities decrypted the laptop.
Court Rules Exact Search Terms Are Limited.  In Custom Hardware Eng'g & Consulting v. Dowell, the plaintiff and defendant could not agree on search terms to be used for discovery on defendant's forensically imaged computers. After reviewing proposed search terms from both sides, and the defendant's objections to the plaintiff's proposed list, the court ruled that the defendant's proposed list was "problematic and inappropriate" and that their objections to the plaintiff's proposed terms were "without merit" and ruled for use of the plaintiff's search terms in discovery.
KPMG Loses Another Round to Pippins.  As discussed previously in eDiscovery Daily, KPMG sought a protective order in Pippins v. KPMG LLP to require the preservation of only a random sample of 100 hard drives from among those it had already preserved for this and other litigation or shift the cost of any preservation beyond that requested scope. Lawyers for Pippins won a ruling last November by Magistrate Judge James Cott to use all available drives and Judge Cott encouraged the parties to continue to meet and confer to reach agreement on sampling. However, the parties were unable to agree and KPMG appealed to the District Court. In February, District Court Judge Colleen McMahon upheld the lower court ruling.
Tune in tomorrow for more key cases of 2012 and, once again, the most common theme of the year!
So, what do you think?  Did you miss any of these?  Please share any comments you might have or if you'd like to know more about a particular topic.
Disclaimer: The views represented herein are exclusively the views of the author, and do not necessarily represent the views held by CloudNine Discovery. eDiscoveryDaily is made available by CloudNine Discovery solely for educational purposes to provide general information about general eDiscovery principles and not to provide specific legal advice applicable to any particular circumstance. eDiscoveryDaily should not be used as a substitute for competent legal advice from a lawyer you have retained and who has agreed to represent you.