Court Sanctions Defendants in Jimi Hendrix Copyright Infringement Case: eDiscovery Case Law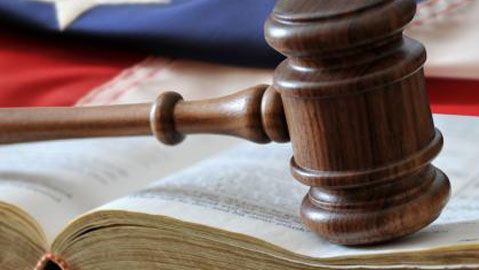 In Experience Hendrix, L.L.C. et al. v. Pitsicalis et al., No. 17 Civ. 1927 (PAE) (S.D.N.Y. Nov. 28, 2018), New York District Judge Paul A. Engelmayer granted the plaintiffs' motion for an adverse inference instruction against selected defendants associated with Purple Haze Properties (referred to as the "PHP defendants") and he directed the PHP defendants to pay the reasonable fees and costs incurred by plaintiffs in bringing the motion.  He denied (at least at this time) the plaintiffs' request for terminating sanctions and a preliminary injunction against the PHP defendants.
Case Background
In this copyright infringement case related to products that depict Jimi Hendrix and bear his name, the court indicated that it had "been called on repeatedly to issue orders aimed at assuring the PHP defendants' compliance with elementary discovery obligations."  The plaintiffs' latest allegations of PHP defendants' discovery abuses included the following:
The PHP Defendants' Failure to Produce Forensic Images as Ordered: The PHP defendants initially requested additional time to comply with a July 10 order, explained that they had had difficulty hiring an expert technician who could image the hard drives and also claimed that images with privileged information were mixed with non-privileged images. The Court granted the additional time, but also imposed a fine of $100 per weekday after July 23 that the PHP defendants failed to produce the hard-drive images.  When they did eventually produce some, but not all of the forensic images, they were not "forensic" images, but rather only the data visibly resident on those devices.  The PHP defendants were given another chance and produced images on August 17 (six business days after another extended deadline), but those images didn't show any previously deleted files.  For various discovery deficiencies, the Court issued an order directing the PHP defendants to "issue to plaintiffs a check in the amount of $12,787.50" by September 21 and followed up with another order to "pay $100 in sanctions to the Registry of the Court for each weekday after the deadline that payment remained outstanding" (to go with $4,600 in previous sanctions issued).
The PHP Defendants' Use of Anti-Forensic Software: The plaintiffs' forensic expert, John T. Myers (whose testimony the Court deemed credible and persuasive), found that each of the three computers he reviewed contained anti-forensic software (Advanced Mac Cleaner and CleanMyMac). While Myers noted that Advanced Mac Cleaner may be able to eliminate files without specifically alerting the user in advance, he (and the PHP defendants' expert) testified that CleanMyMac allows users to help free up space on their hard drives by running scans and identifying files that the user may choose to delete.
The PHP Defendants' Failure to Ensure Preservation of Documents on a Seventh Computing Device: This device, which was shown in a picture of the office of Andrew Pitsicalis (president of PHP) on PHP's Facebook page was never produced and was claimed to be owned by an individual who had taken it with him to Florida.
Andrew Pitsicalis' Deletion of Relevant Text Messages: Myers testified that a forensic examination showed that more than 500 text messages had been deleted from the iPhone during the pendency of this lawsuit. Of these, Myers found nine that explicitly use the term "Jimi." Pitsicalis had exchanged these text messages between July 12, the day after the Court's July 11 order directing the PHP defendants to produce responsive documents to plaintiffs, and August 13.
Judge's Ruling
With regard to the PHP defendants' duty to preserve evidence, Judge Engelmayer found that "and the evidence to this effect is overwhelming—that the PHP defendants repeatedly breached this duty. The breaches fall in three categories: (1) the use of cleaning software on covered computing devices, (2) the failure to disclose the existence of a seventh computing device containing potentially relevant documents, and (3) the deletion of relevant text messages."  Judge Engelmayer also found that much of the spoliation was intentional (the use of Advanced Mac Cleaner could not be verified as intended spoliation, but the use of CleanMyMac was found to have been intentional).
As a result, Judge Engelmayer, indicating that "the Court has been called upon dismayingly often to act when presented with evidence of the PHP defendants' persistent non-compliance with basic discovery obligations", granted the plaintiffs' motion for an adverse inference instruction against the PHP defendants, and he directed the PHP defendants to pay the reasonable fees and costs incurred by plaintiffs in bringing the motion.  With regard to the plaintiffs' request for terminating sanctions, Judge Engelmayer stated: "At the present time, the Court's judgment is that such extreme sanctions are not warranted, although further acts of spoliation and/or other discovery abuses could produce a different result."
So, what do you think?  Should terminating sanctions have been awarded?  Please let us know if any comments you might have or if you'd like to know more about a particular topic.
For more on this case (including references to Jimi Hendrix's legendary, but short, career), check out Ralph Losey's e-Discovery Team® blog here.
Case opinion link courtesy of eDiscovery Assistant.
Sponsor: This blog is sponsored by CloudNine, which is a data and legal discovery technology company with proven expertise in simplifying and automating the discovery of data for audits, investigations, and litigation. Used by legal and business customers worldwide including more than 50 of the top 250 Am Law firms and many of the world's leading corporations, CloudNine's eDiscovery automation software and services help customers gain insight and intelligence on electronic data.
Disclaimer: The views represented herein are exclusively the views of the author, and do not necessarily represent the views held by CloudNine. eDiscovery Daily is made available by CloudNine solely for educational purposes to provide general information about general eDiscovery principles and not to provide specific legal advice applicable to any particular circumstance. eDiscovery Daily should not be used as a substitute for competent legal advice from a lawyer you have retained and who has agreed to represent you.