2019 eDiscovery Case Law Year in Review, Part 4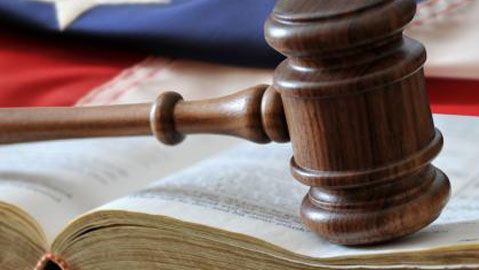 As we noted the last three days, eDiscovery Daily published 66 posts related to eDiscovery case decisions and activities over the past year, covering 56 unique cases!  Yesterday, we looked back at cases related to disputes regarding proportionality vs. relevancy vs. privacy.  Today, let's take a look back at cases related to spoliation and sanctions.
We grouped those cases into common subject themes and will review them over the next few posts.  Perhaps you missed some of these?  Now is your chance to catch up!
It's also worth noting that Tom O'Connor and I will once again be discussing some of these cases – and what the legal profession can learn from those rulings – on our webcast on Wednesday, January 29th – Important eDiscovery Case Law Decisions of 2019 and Their Impact on 2020 at noon CT (1pm ET, 10am PT).  The webcast is CLE accredited in selected states, so come check it out!
SPOLIATION / SANCTIONS
Last year, sanctions and spoliation issues were not the topic with the largest number of case law decisions related to eDiscovery that we covered for the first time ever.  This year, spoliation and sanctions cases returned to the top spot once again and we easily had another ten to fifteen cases involving sanctions that we classified in other areas.  In one of those cases worthy of The Twilight Zone, a party actually fought against having a claim against them dismissed to preserve a sanction possibility against the opposition; in another, a court reversed a jury decision because the trial court failed to issue a sanction for spoliation.  Here are our fifteen sanctions and spoliation cases this past year (that we chose to categorize as such, anyway):
No Bad Faith Means No Sanctions for Failing to Preserve Video of Altercation: In Stovall v. Brykan Legends, LLC, Kansas Magistrate Judge James P. O'Hara denied the plaintiff's motion for sanctions based on the defendant's alleged spoliation of a surveillance video that shows an altercation between the plaintiff and her supervisor, stating that "plaintiff has failed to meet the requirements of Fed. R. Civ. P. 37(e)(2)".
To Preserve Sanction Potential, Plaintiff Fights To NOT Have Claim Against Them Dismissed: Yes, you read that right.  In DR Distrib., LLC v. 21 Century Smoking, Inc., Illinois District Judge Iain D. Johnston denied the defendants' Motion for Leave to Amend their counterclaim to remove their own defamation counterclaim (Count VIII) against the plaintiffs – a move to which the plaintiffs objected, because it could eliminate their chance to pursue sanctions against the defendants for ESI spoliation.
Court Denies Sanctions Request Because Defendant Didn't Prove the Information was Irretrievable: In Envy Hawaii LLC v. Volvo Car USA LLC, Hawaii District Judge Helen Gillmor denied the defendant's motion for spoliation sanctions, stating that the defendant "has not established that spoliation sanctions are available because the information it seeks is not "lost" within the meaning of Fed. R. Civ. P. 37(e)."
Appeals Court Reverses Jury Decision Based on Failure of Court to Issue Spoliation Sanction: In Marshall v. Brown's IA, LLC, the Superior Court of Pennsylvania, ruling that the trial court "abused its discretion in refusing the charge" of an adverse inference sanction against the defendant for failing to preserve several hours of video related to a slip and fall accident, vacated the judgment issued by the jury within the trial court for the defendant and remanded the case for a new trial.
Simon Says Two Years After Spoliation is Discovered is Too Late for Sanctions: In Wakefield v. Visalus, Inc., Oregon District Judge Michael H. Simon denied the plaintiff's motion for sanctions against the defendant for automatic deletion of call records, ruling that since the plaintiff knew about the deletion of call records for over two years, her motion was "untimely".
Court Sanctions US Government for Spoliation in Copyright Infringement Case: In 4DD Holdings, LLC v. U.S., the US Court of Federal Claims, in an opinion issued by Judge Bruggink, "grant[ed] plaintiffs' motion for sanctions because the government destroyed relevant evidence that it had a duty to preserve."  The Court directed the plaintiffs to "file a motion, appropriately supported, seeking a recovery of its costs and fees related to the motion for sanctions and with respect to discovery prompted by the destruction of evidence" and indicated it would "defer until summary judgment or trial the application of the evidentiary implications of this ruling."  The court also denied the defendant's motion to dismiss "[b]ecause plaintiffs established that the government authorized or consented to SMS's allegedly infringing activity when working in SMS labs."
With No Showing of Prejudice, Court Denies Spoliation Sanctions Against Defendant: In Mafille v. Kaiser-Francis Oil Co., Oklahoma Magistrate Judge Frank H. McCarthy, finding that the plaintiffs "have not demonstrated they have been prejudiced" by the loss of the plaintiff former employee's work computer, denied the plaintiffs' motion for sanctions "without prejudice to reassertion of the motion if through discovery it is determined that some specific evidence is beyond Plaintiffs' reach" for the defendant's "clear failure" to preserve the computer.
Discovery "Cautionary Tale" Leads to Recommendations of Default Judgment Against Defendants: In Abbott Laboratories, et al. v. Adelphia Supply USA, et al., New York Magistrate Judge Lois Bloom, noting that the plaintiff's motion for case ending sanctions against H&H Wholesale Services, Inc., its principal, Howard Goldman, and its marketing manager and Mr. Goldman's wife, Lori Goldman ("H&H Defendants") for wide-scale discovery misconduct "presents a cautionary tale about how not to conduct discovery in federal court" recommended that the plaintiffs' motion be granted, and that the Court should enter a default judgment against the H&H Defendants.
Simon Says – Once, Twice, Three Times a Spoliator: In Univ. Accounting Serv., LLC v. Schulton, Oregon District Judge Michael H. Simon granted in part the plaintiff's Motion for Terminating Spoliation Sanctions Against Defendant Ethan Schulton, finding that the defendant "acted with the intent to deprive" the plaintiff of information that he deleted, but granted the plaintiff's alternative motion for lesser sanctions, choosing to provide the jury with a permissive inference spoliation instruction against the defendant instead of case termination sanctions.
Court Denies Dueling Sanctions Motions from Both Plaintiffs and Defendants: In Cox v. Swift Transportation Co. of Arizona, LLC, Oklahoma District Judge Jodi F. Jayne denied both the plaintiffs' and defendants' motion for sanctions for spoliation of evidence, finding no intent to deprive by either side to justify a sanction of either an adverse inference jury instruction or directed verdict (for the plaintiffs)/dismissal (for the defendants).
Court Grants Spoliation Sanctions for Defendant's Failure to Preserve Photos of Prisoner Plaintiff: In Wilmoth v. Deputy Austin Murphy, Arkansas District Judge Timothy L. Brooks granted the plaintiff's Motion for Relief Regarding Spoliation, finding that the "defendant's conduct in this case was designed to deprive" the plaintiff the use of photographs in litigation that were purported to have shown injuries suffered by the plaintiff associated with his excessive force claim against the deputy defendant.
Another Case Where Intent to Deprive is Put in the Hands of the Jury: In Woods v. Scissons, Arizona Chief District Judge G. Murray Snow granted in part and denied in part the plaintiff's motion for sanctions for spoliation of video footage of an arrest incident involving the plaintiff and the defendant (a police officer with the Prescott Police Department), ruling that non-party City of Prescott violated a duty to preserve evidence of the alleged incident, but that the question of intent should be submitted to the jury to determine appropriate sanctions.
Court Denies Motion to Bar Plaintiff From Making Adverse Comments Regarding Defendant's Failure to Produce Key File: In Saulsberry v. Savannah River Remediation, LLC, South Carolina District Court Judge J. Michelle Childs denied without prejudice the defendant's Motion in Limine to Bar Plaintiff from Making Adverse Comments Regarding Defendant's Failure to Produce Certain Records, finding that defendant "has not demonstrated that the contents of the missing Lash Investigative File would necessarily replicate, but not add to, the information provided in the record."
Despite Email from Defendants Instructing to Destroy Evidence, Court Declines Sanctions: In United States et al. v. Supervalu, Inc. et al., Illinois District Judge Richard H. Mills, despite an email produced by the defendants with instructions to their pharmacies to destroy evidence, denied the relators' motion for sanctions, stating: "Upon reviewing the record, the Court is unable to conclude that Defendants acted in bad faith. If the evidence at trial shows otherwise and bad faith on the part of the Defendants is established, the Court can revisit the issue and consider one or both of the sanctions requested by the Relators or another appropriate sanction."
Court Denies Plaintiff's Motion for Sanction for Spoliation of Audio Recording: In Montoya v. Loya Ins., New Mexico Magistrate Judge Steven C. Yarbrough denied the plaintiff's Motion For Sanctions For Spoliation Of Audio Recording Evidence, after a jury trial in favor of the plaintiff, finding that there was minimal prejudice to the plaintiff and that "there is no dispute over the relevant contents of the telephone conversation" which was recorded.
That's it for this year's review, but we've already started assembling cases for next year with this decision we covered last week.  So, what will be the notable cases of 2020?  Catch them as we cover them here all year!
Want to take a look at cases we covered the previous eight years?  Here they are:
So, what do you think?  Did you miss any of these?  Please share any comments you might have or if you'd like to know more about a particular topic.

Sponsor: This blog is sponsored by CloudNine, which is a data and legal discovery technology company with proven expertise in simplifying and automating the discovery of data for audits, investigations, and litigation. Used by legal and business customers worldwide including more than 50 of the top 250 Am Law firms and many of the world's leading corporations, CloudNine's eDiscovery automation software and services help customers gain insight and intelligence on electronic data.
Disclaimer: The views represented herein are exclusively the views of the author, and do not necessarily represent the views held by CloudNine. eDiscovery Daily is made available by CloudNine solely for educational purposes to provide general information about general eDiscovery principles and not to provide specific legal advice applicable to any particular circumstance. eDiscovery Daily should not be used as a substitute for competent legal advice from a lawyer you have retained and who has agreed to represent you.