Understanding eDiscovery in Criminal Cases, Part Four: eDiscovery Best Practices
Editor's Note: Tom O'Connor is a nationally known consultant, speaker, and writer in the field of computerized litigation support systems.  He has also been a great addition to our webinar program, participating with me on several recent webinars, including our webinar last Thursday (Important eDiscovery Case Law Decisions of 2017 and Their Impact on 2018), which was great.  If you missed it, you can check out the replay here.  Tom also wrote a terrific four part informational overview on Europe's General Data Protection Regulation (GDPR) titled eDiscovery and the GDPR: Ready or Not, Here it Comes.  Now, Tom has written another terrific overview for Understanding eDiscovery in Criminal Cases that we're happy to share on the eDiscovery Daily blog.  Enjoy! – Doug
Tom's overview is split into five parts, so we'll cover each part separately.  The first three parts were published last Monday, Wednesday and Friday and here's part four.
Working with Social Media as Evidence
88 percent of the US population uses the Internet every day and 91 percent of adults use social media regularly. (See Social Media Evidence in Criminal Proceedings: An Uncertain Frontier from Georgetown Law here).  So, it is no surprise that one of the growing electronic aspects of criminal law is social media as evidence. A good overview of the topic can be found in a recent article in California Lawyer by Atty. Robert Hill, an associate at Eisner Gorin LLP, a boutique criminal defense firm in Los Angeles.
We have discussed warrants and subpoenas of evidence earlier, but in some cases, the government may not even need a warrant or subpoena to obtain social media evidence because a specific statute, The Stored Communications Act ("SCA") governs this area of law.  This may, in fact, make things harder for a defendant since the law does not provide them coverage and they may still need a subpoena or court order to obtain social media from a private account.
Further, it is important to note that Courts all over the United States have continued to reject the idea that litigants have a Fourth Amendment right to privacy of their social media account, both private and public.  The theory behind this position is that even though an account is private, the sharing of the social media with a number of people makes it a public activity.
But regardless of these concepts, it is important to remember that social media evidence is still just that. Evidence. As such it is subject to all the admissibility standards of any evidence.
It may still be not admissible as prejudicial, irrelevant or inflammatory evidence, among other reasons for disqualification. Furthermore, electronic evidence, such as social media, must be authenticated, that is shown to be what it is supposed to be.
However, there are several obstacles to authentication of social media created by its unique nature as dynamic data stored online. So, when attempting to admit social media evidence, it is helpful to have a witness with personal knowledge of such evidence. This supports authenticity and counters arguments that it was forged or manipulated.
The states have long been split on the way to authenticate social media with two widely recognized approaches to authentication: the Maryland standard (Griffin v. State) and the Texas standard (Tienda v. State). The Texas standard is more common and holds that the judge is the gatekeeper for the evidence and the jury makes the final decision as to its reliability. The Maryland standard is higher and more difficult to meet, with a requirement of authentication by testimony from the creator of the social media post; forensic evidence from the computer itself or information gleaned directly from the social media site.
Recent decisions, including Sublet v. State, 113 A.3d 695 (Md. 2015) and McNeil v State, No. 152, September Term, 2016, Court of Special Appeals of Maryland. Filed: January 20, 2017, UNREPORTED, seem to indicate a move towards a common ground in the two standards, but attorneys would be well advised to seek out the standard in the court where they practice. For a more in-depth discussion, see "Authentication of Social Media Evidence," American Journal of Trial Advocacy, 36 Am. J. Trial Advoc. 433 (2013).by Judge Paul Grimm, United States District Judge of the United States District Court for the District of Maryland.
At the Federal level, effective Dec. 1, 2017, a small change to FRE 902 went into effect which deals with authentication. FRE 902 already provided for the self-authentication of certain types of records including government documents, certified copies of public records, newspapers, and certified business records. The revised rule adds two paragraphs, both of which are designed to address ESI by allowing parties to skip the step of authenticating evidence in court by simply providing an affidavit from a "qualified professional" who collected the ESI.
For more on this, I recommend an excellent article (An Early Christmas Present From The Federal Rules Of Evidence, by Atty. Kelly Twigger and a recorded webinar available on the Social Evidence web site (Authentication of Social Media Evidence: A New Take on the Old Rules).
We'll publish the final part, Part 5 – Border Entry – on Wednesday.
So, what do you think?  Do you handle criminal cases and have a lot of eDiscovery? Read more about it in this eDiscovery in Criminal Cases series and see how it may impact you and your organization.  And, as always, please share any comments you might have or if you'd like to know more about a particular topic.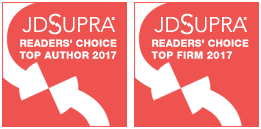 Sponsor: This blog is sponsored by CloudNine, which is a data and legal discovery technology company with proven expertise in simplifying and automating the discovery of data for audits, investigations, and litigation. Used by legal and business customers worldwide including more than 50 of the top 250 Am Law firms and many of the world's leading corporations, CloudNine's eDiscovery automation software and services help customers gain insight and intelligence on electronic data.
Disclaimer: The views represented herein are exclusively the views of the author, and do not necessarily represent the views held by CloudNine. eDiscovery Daily is made available by CloudNine solely for educational purposes to provide general information about general eDiscovery principles and not to provide specific legal advice applicable to any particular circumstance. eDiscovery Daily should not be used as a substitute for competent legal advice from a lawyer you have retained and who has agreed to represent you.