Court Puts an End to an Inquiry to "Rival the Punic Wars": eDiscovery Case Law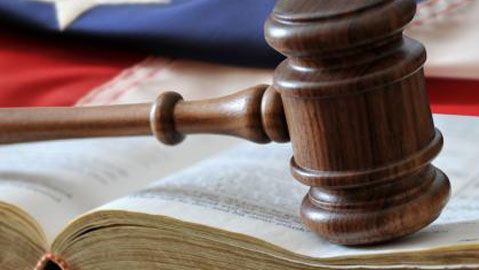 In Motorola Sols., Inc. v. Hytera Commc'ns Corp., No. 17 C 1973, (N.D. Ill., May 17, 2018), Illinois Magistrate Judge Jeffrey Cole, ruling on what started as a stolen intellectual property (IP) case, admitted making a mistake and put a halt to the extensive discovery of 700,000 documents over 8 months, saying, "While the inquiry should have been uncomplicated, it has become a long, drawn out, pitched battle—one, in a rhetorical sense, to rival the Punic Wars—albeit without the elephants and the Alps and the sheer drama."
Case Background
In September 2017, the plaintiff filed a motion to compel, seeking a broad range of documents and arguing they were relevant to the issue of the defendant concealing the theft of the plaintiff's trade secrets. There were three categories of documents going back nine years: the defendant's internal documents explaining how they developed their radio products; documents covering the defendant's use, receipt, and consideration of the plaintiff's trade secrets and products; and documents covering any investigation by the defendant into its possession of the plaintiff's trade secrets.
The defendant claimed that discovery went beyond the statute of limitations, but their request for dismissal was changed to a motion for summary judgment, and discovery was set to be complete by December. After that, as Judge Cole put it: "The parties exchanged motions to compel repeatedly. Deadlines were extended, from one month to several. Thousands of pages of memoranda and exhibits were filed. And, again, this was all over the supposedly limited discovery on a limited topic that ought to have taken little time and effort. The very nature of what occurred tends to sustain the all too prevalent observation that discovery has become more important than the actual case."
In March 2018, the plaintiff then requested forensic investigation of former employees' (now working for the defendant) computers, which were located in China, based on two emails that appeared to hint at the concealment of stolen IP. The defendant responded, saying those emails became a "crowbar to get everything." At first, Judge Cole was inclined to allow the investigation of the computers, as long as it "could be accomplished without running afoul of Chinese Law."  Then, after further consideration between the hearings on March 21 and April 4, 2018, decided, "there can be no dispute that things have already gone far beyond what was intended and what was necessary in the statute of limitations portion of this case, in terms of time and scope. Now, Motorola wants things to go very much further."
Judge's Ruling
Judge Cole began his ruling by quoting the late Supreme Court Justice Felix Frankfurter in (Henslee v. Union Planters Nat. Bank & Trust Co. , 335 U.S. 595, 600, 69 S.Ct. 290, 93 L.Ed. 259 (1949)), saying "Wisdom too often never comes, and so one ought not to reject it merely because it comes late."
After taking into consideration previous case law, FRCP 26, and the Sedona Principles, Judge Cole stated in his ruling, "The scope of discovery that I was initially inclined to allow was, in the context of the present inquiry that had been narrowed by the district court to the limitations issue, overbroad. What is being sought goes beyond the issue of equitable tolling." He continued: "As we have said, 'all judges make mistakes,' and, when possible, it is best that judges put them right."
He noted that it wasn't apparent that the defendant's computers in China were relevant to the statute of limitations issue, and the plaintiff did not explain how they might be relevant. The plaintiff indicated it hoped to rely on the doctrine of fraudulent concealment to toll the statutes and stave off the defendant's pending motion for summary judgment, but nothing in their filings showed how it had anything to do with equitable tolling of the statute of limitations and fraudulent concealment.
Judge Cole closed his ruling, saying, "Parties are entitled to a reasonable opportunity to investigate the relevant facts—and no more. Motorola has already had that reasonable opportunity and far more. What should have been limited discovery on a straightforward issue has spiraled out of control. The time has come to say: 'enough is enough.' Eight months of "limited" single-issue discovery are now at an end. Motorola's motion for forensic inspection is denied."
So, what do you think?  Did Judge Cole ultimately come to the right conclusion? Please share any comments you might have or if you'd like to know more about a particular topic.
Case opinion link courtesy of eDiscovery Assistant.
Sponsor: This blog is sponsored by CloudNine, which is a data and legal discovery technology company with proven expertise in simplifying and automating the discovery of data for audits, investigations, and litigation. Used by legal and business customers worldwide including more than 50 of the top 250 Am Law firms and many of the world's leading corporations, CloudNine's eDiscovery automation software and services help customers gain insight and intelligence on electronic data.
Disclaimer: The views represented herein are exclusively the views of the author, and do not necessarily represent the views held by CloudNine. eDiscovery Daily is made available by CloudNine solely for educational purposes to provide general information about general eDiscovery principles and not to provide specific legal advice applicable to any particular circumstance. eDiscovery Daily should not be used as a substitute for competent legal advice from a lawyer you have retained and who has agreed to represent you.