Understanding eDiscovery in Criminal Cases, Part Five: eDiscovery Best Practices
Editor's Note: Tom O'Connor is a nationally known consultant, speaker, and writer in the field of computerized litigation support systems.  He has also been a great addition to our webinar program, participating with me on several recent webinars, including our webinar last Thursday (Important eDiscovery Case Law Decisions of 2017 and Their Impact on 2018), which was great.  If you missed it, you can check out the replay here.  Tom also wrote a terrific four part informational overview on Europe's General Data Protection Regulation (GDPR) titled eDiscovery and the GDPR: Ready or Not, Here it Comes.  Now, Tom has written another terrific overview for Understanding eDiscovery in Criminal Cases that we're happy to share on the eDiscovery Daily blog.  Enjoy! – Doug
Tom's overview is split into five parts, so we'll cover each part separately.  The first four parts were published last Monday, Wednesday and Friday and this Monday, now here's the final part, Part 5.
Border Entry
Of course, not all criminal law electronic discovery matters involve futuristic technologies such as the Echo or embedded web pages. According to US Customs and Border Patrol, approximately one million people enter legally into the United States each day. Nearly half of them are crossing the US-Mexico border and many of them are traveling with laptops, tablets, smartphones, and other digital devices.
The issue surrounding possible eDiscovery disputes at the border is that case law is well settled that border searches constitute an "historically recognized exception to the Fourth Amendment's general principle that a warrant be obtained."  CF, United States v. Ramsey, 431 U.S. 606 (1977) where the Court recognized "the long-standing right of the sovereign to protect itself by stopping and examining persons and property crossing into this country."
David Horrigan eDiscovery counsel and legal content director at Relativity, blogged recently about the case of United States v. Cotterman, 709 F.3d 952 (9th Cir. 2012) where border agents at an Arizona port of entry at the US-Mexico border seized the laptop of Howard Cotterman as he and his wife were returning from a vacation in Mexico. Cotterman had been flagged in the government computers due to a 15-year-old conviction for child molestation.
A search at the border found nothing but some files on the laptop were locked, so it was sent to a forensics unit which used special software to open the files and discovered images of child pornography.  A US District Court granted a defense motion to suppress evidence seized from the laptop, but a divided Ninth Circuit reversed, holding the totality of the circumstances created the reasonable suspicion required for the search.
As Horrigan noted, courts have rejected an "anything goes" approach at the border however the standards are far laxer than inside the US where the warrant standard is the more common.  Defense counsel with clients involved in a border dispute should be aware of this important distinction.
CONCLUSION
For practical purposes, with more and more ESI and possible third-party ESI that could assist in the defense of criminal cases, it is likely there will be future changes to the criminal rules to more closely mirror the civil rules. Certainly, the JETWG protocol signals a move in that direction.
As David Horrigan noted in his blog post cited above, "Criminal eDiscovery matters because technology changes the rules of the legal ballgame. Just as technological advances change what is reasonably accessible under Rule 26 in civil matters, advances in legal technology are making it cheaper and easier for the government to conduct searches in criminal matters."
In the criminal field, the law must both keep up with changes in technology but continue the constitutional admonition to protect civil liberties. A serious challenge which will become more and more complex as technology continues to provide more challenges.
So, what do you think?  Do you handle criminal cases and have a lot of eDiscovery? Read more about it in this eDiscovery in Criminal Cases series and see how it may impact you and your organization.  And, as always, please share any comments you might have or if you'd like to know more about a particular topic.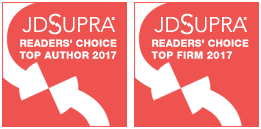 Sponsor: This blog is sponsored by CloudNine, which is a data and legal discovery technology company with proven expertise in simplifying and automating the discovery of data for audits, investigations, and litigation. Used by legal and business customers worldwide including more than 50 of the top 250 Am Law firms and many of the world's leading corporations, CloudNine's eDiscovery automation software and services help customers gain insight and intelligence on electronic data.
Disclaimer: The views represented herein are exclusively the views of the author, and do not necessarily represent the views held by CloudNine. eDiscovery Daily is made available by CloudNine solely for educational purposes to provide general information about general eDiscovery principles and not to provide specific legal advice applicable to any particular circumstance. eDiscovery Daily should not be used as a substitute for competent legal advice from a lawyer you have retained and who has agreed to represent you.