Appellate Court Vacates Order Allowing Plaintiff's Expert Access to Defendant's ESI Prior to Privilege Determination: eDiscovery Case Law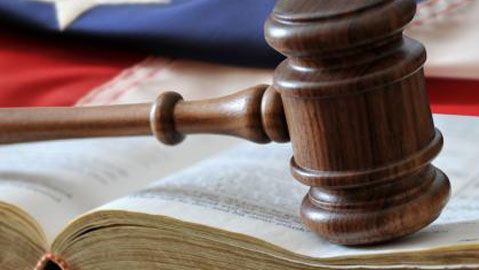 In Crosmun v. Trustees of Fayetteville Technical Community College, No. COA18-1054 (N.C. Ct. App. Aug. 6, 2019), the Court of Appeals of North Carolina, holding that the trial court abused its discretion by compelling production through a protocol that provided the plaintiffs' expert with direct access to potentially privileged information and precluded reasonable efforts by Defendants to avoid waiving any privilege, vacated the order and remand for further proceedings not inconsistent with its opinion.
Case Background
In this claim of retaliatory dismissals from the defendant's community college in violation of the North Carolina Whistleblower Protection Act, the plaintiffs served discovery requests on the defendants, including for ESI located in the school's computers and servers.  After expressing concerns that the defendants had destroyed responsive ESI and sending several letters, the plaintiffs filed a motion to compel requesting the trial court "[o]rder that the parties identify a computer forensics entity or individual who, at Defendants' cost, will search the computer servers at FTCC to determine if Defendants have deleted emails and files pertaining to these discovery requests."
From that motion to compel, the trial court ultimately entered a Protocol Order compelling discovery and entered an order, as requested by the plaintiffs, providing for a forensic examination of the defendants' computer files by a computer forensic expert retained by the plaintiffs.  Per the order, the plaintiffs' forensic expert would conduct keyword searches for all responsive data and also keyword searches for potentially privileged data. Documents retrieved in responsive searches that were not identified as privileged were ordered to be delivered directly to the plaintiffs, without the defendants being able to review them for privilege. The defendants appealed the order, contending that it amounted to an involuntary waiver of their attorney-client privilege and the work-product doctrine.
Appellate Court Ruling
The appellate court ruling, written by Judge Lucy Inman, started out by noting: "Seeking justice often involves enduring tedium" and also noted that "ESI has become so pervasive that the volume of ESI involved in most cases dwarfs the volume of any paper records".  No kidding.  Despite that, the court noted that "North Carolina authority regarding eDiscovery is bare bones."
Relying on decisions from other courts around the country as well as Sedona Conference principles, the appellate court ruled: "In short, the Protocol Order provides Plaintiffs' agent direct access to privileged information, which disclosure immediately violates Defendants' privileges. It furthers that violation by directing that agent, having attempted to screen some privileged documents out through the use of search terms, to produce potentially responsive documents without providing Defendants an opportunity to examine them for privilege. If, following that continued violation, Plaintiffs—their agent notwithstanding—receive privileged documents, Defendants must attempt to clawback that information, reducing their privilege to a post-disclosure attempt at unringing the eDiscovery bell. Such compelled disclosure of privileged information is contrary to our law concerning both attorney-client privilege and work-product immunity…As a result, we hold the trial court misapprehended the law concerning attorney-client privilege and the work-product immunity (however understandably given its undeveloped state within the eDiscovery arena), vacate the Protocol Order, and remand for further proceedings."
So, what do you think?  Should parties ever be granted access to ESI before the producing party can perform a privilege review?  Please let us know if any comments you might have or if you'd like to know more about a particular topic.

Case opinion link courtesy of eDiscovery Assistant.
Sponsor: This blog is sponsored by CloudNine, which is a data and legal discovery technology company with proven expertise in simplifying and automating the discovery of data for audits, investigations, and litigation. Used by legal and business customers worldwide including more than 50 of the top 250 Am Law firms and many of the world's leading corporations, CloudNine's eDiscovery automation software and services help customers gain insight and intelligence on electronic data.
Disclaimer: The views represented herein are exclusively the views of the author, and do not necessarily represent the views held by CloudNine. eDiscovery Daily is made available by CloudNine solely for educational purposes to provide general information about general eDiscovery principles and not to provide specific legal advice applicable to any particular circumstance. eDiscovery Daily should not be used as a substitute for competent legal advice from a lawyer you have retained and who has agreed to represent you.